Firewatch has sold 500,000 units since launch
Panic Inc. recouped its investment in a single day, wants to partner with Campo Santo on another project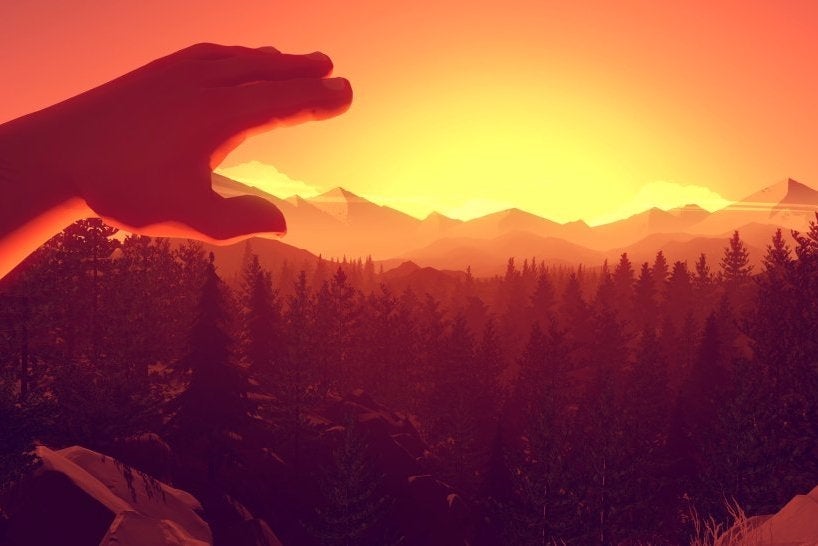 Campo Santo's Firewatch sold more than 500,000 units in its first month on sale, all of them at full price.
That Firewatch had done well became clear at the end of last month, the San Francisco-based studio confirming that it would continue to make games based on the game's sales. Now, Panic Inc., the Portland digital creative outfit that both backed and helped to make Firewatch, has published a blog post detailing the game's success.
"Firewatch's budget, while huge for us, was modest for a game of its quality and scope, but we made our investment back in about one day," said Cabel Sasser, co-founder of Panic Inc. Sasser confirmed that Firewatch had sold 500,000 full-price units in the month following its launch. It was also the number one download on the PlayStation Store in February.
"We're so grateful. And relieved. But mostly grateful," Sasser continued. He closed his blog post with an account of Panic's triumphant visit to meet the Campo Santo team as Firewatch's success became apparent.
"All of us find ourselves in the same weird afterglow of actually having done it, something I think feels weird and almost hilarious to all of us. How did this happen? What are the odds? We made this thing. So I give Sean [Vannaman, co-founder of Camp Santo] a hug, and he leans in and says, 'let's do this again.'
"That's how Firewatch really ends."