Firewatch film is still alive, now being made by Snoot Entertainment
Keith Calder and Jess Wu Calder join Campo Santo co-founders to produce movie set in Wisconsin wilderness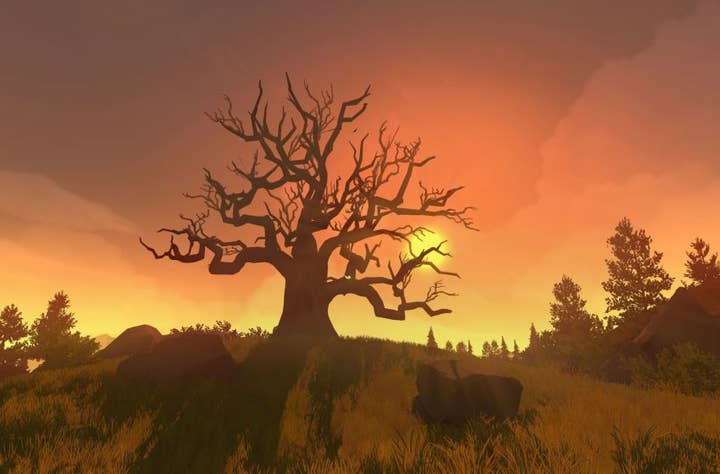 Campo Santo's Firewatch is getting a film from Snoot Entertainment, producer behind Little Monsters, Corporate Animals, and Blindspotting.
Per The Hollywood Reporter, the film will be produced by Snoot co-founders Keith Calder and Jess Wu Calder, as well as Campo Santo co-founders Sean Vanaman and Jake Rodkinand.
So far, no other details have been revealed about the film, except that it will be set in the Wyoming wilderness in 1989.
A Firewatch film was already announced back in 2016 in partnership with Good Universe, but when Good Universe was sold to Lionsgate in 2017, the rights returned to Campo Santo -- which has since been acquired by Valve.
"Jess and Keith are hard-working and visionary film producers with impeccable taste in video games," said Vanaman. "Not unlike when we met Joe Drake and the team at Good Universe in 2016, we knew in our first conversation with Jess and Keith that they'd make great partners."
"We have no doubt in their expertise, their taste and their passion and assume that our experience as so-so game developers will make us first-rate producing partners."