Final Fantasy and Tomb Raider boost game revenues for Square Enix
Nine month sales up 30% year-on-year, unit sales in US and Europe double to pass 20 million
Square Enix' games revenue increased by more than 30% across the nine months ended December 31, 2016, largely due to the performance of Final Fantasy XV and the PlayStation 4 version of Rise of the Tomb Raider.
The company's Digital Entertainment revenue for the period was ¥146 billion, up 33% year-on-year. However, the division's operating income declined 5.8% over the previous year. The strongest performer was undoubtedly Final Fantasy XV, which sold 5 million units across physical and digital platforms in a single day when it launched at the end of November 2016. The other key product was Rise of the Tomb Raider, which was released on PlayStation 4 last October.
Overall, Square Enix console games earned more revenue and operating income than at this point last year, and the same was true of its mobile and browser games. That couldn't be said for its MMO products, with net sales and operating income declining "significantly" due to an absence of expansion content within the nine month period.
In terms of unit sales, Square Enix showed year-on-year increases in every key territory, and especially the US and Europe. Between April and December 2016, the company sold 20.8 million units, including physical and digital sales, up from 10.56 million units a year before.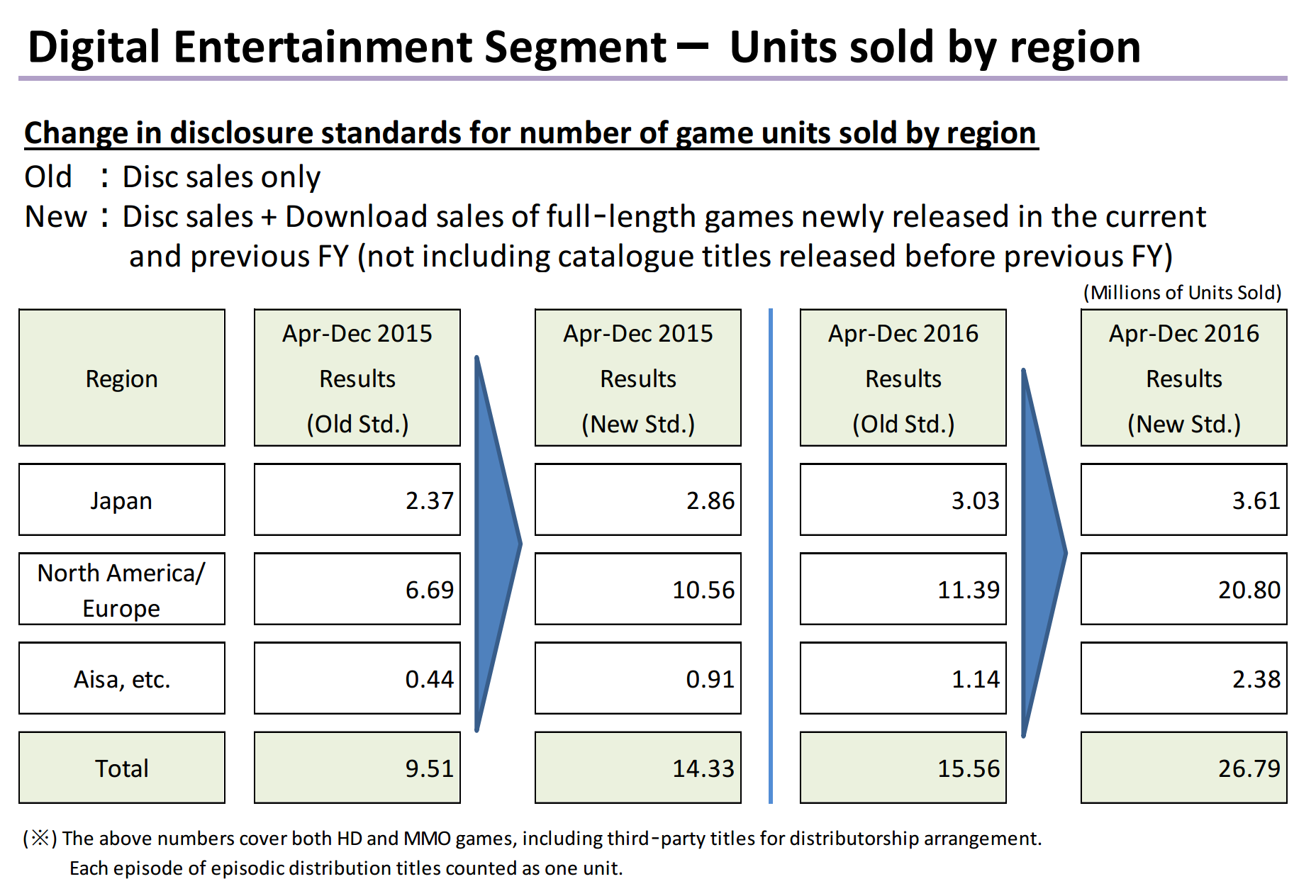 Overall, Square Enix' saw a 24% increase in revenue to ¥190 billion, and a similar 26% rise in profits to ¥17 billion.