Fils-Aime: Nintendo TVii is a "better mousetrap" for consumers
Wii U service will be a more effective lure for users than normal TV services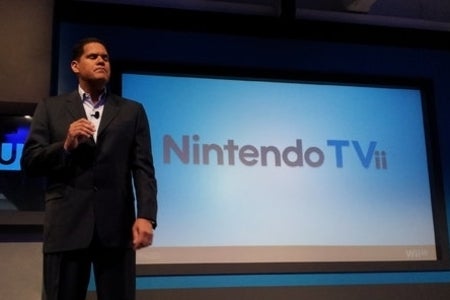 Nintendo's Reggie Fils-Aime believes that Nintendo TVii will be a "better mousetrap" for consumers than existing TV services.
In an interview with The Seattle Times, Fils-Aime predicted that every member of the family would, "pick up and engage in [Nintendo TVii] at least once a day,"
"If that helps them get more comfortable with the GamePad and in the end adds to more games being played, then that's great. But fundamentally it's part of the overall proposition of games, TV, plus social," he said.
"In terms of a way to find what you want, to actually watch it on the big screen or on the small screen and then to be socially engaged on it, yeah, we do think we've created a better mousetrap."
Nintendo TVii isn't a content service like Netflix, Amazon or Hulu. Rather, it is a layer that brings the user's existing services together and adds robust social and search functionality.
"Based on the way you watch TV - which is based on shows, based on the actors, based on the genres, based on what your friends are watching - we solve that equation by letting you search that way across all of your entertainment. For us, we think that's the big idea."
Fils-Aime acknowledged the attempts by companies like Google and Apple to enter the TV market in similar ways, but he believes that "the challenge" other companies face is in building an installed base and forming relationships with content partners. As a game console first and foremost, the Wii U will generate a substantial installed base even without a TV service, while Nintendo already has strong links to services like Netflix through hosting them on the Wii.
"Essentially, we were the perfect vehicle to drive this type of innovation into the home. Whereas all of the other competitors have maybe an issue from a partnership standpoint that is tough to solve."