Fiksu sees mobile CPI increasing
Incentivised installations still important for Apple platforms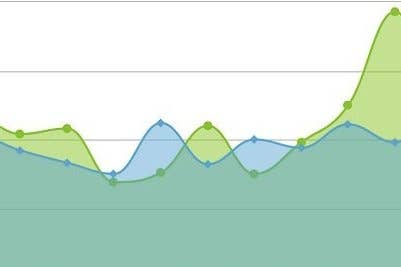 New data from mobile ad platform Fiksu indicates that the cost per install (CPI) of both Android and iOS games is increasing, with Android costs still well above those on Apple's mobiles.
That discrepancy, says Fiksu, is at least partly down to the impact of incentivised installations - a major factor on iOS, but far less important on Android. With CPI for Android games at around $1.50, they remain around $.50 more expensive than those for iOS - a significant margin, especially when working with free-to-play.
"Fiksu's Cost per Install Index measures the cost per app install directly attributed to advertising," says the firm. "For the month of August, CPI for Android games rose 4 per cent to $1.55, while CPI for iOS games rose 16 per cent to $1.15. It's important to note that this index includes low-cost incentivized downloads, which are important on iOS but not significant on Android. As a result, overall CPI on iOS is lower in this metric.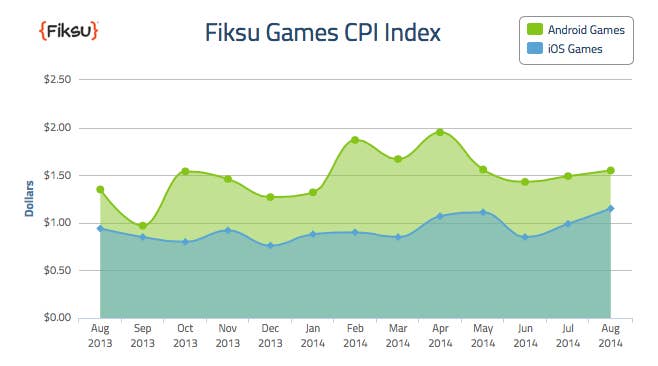 "We actually saw an increase in incent spending on iOS in August. Despite that, prices rose, marking the first time since May that iOS games CPI broke the $1 mark, and only the third time in the last year. These increased costs on iOS, despite the strong presence of incent, are likely due to the anticipation of the iPhone 6/6+ launch and the release of iOS 8, as marketers step up their game."
The data comes from all apps advertising using Fiksu's platform, largely centred on the US and Europe, but also representing other territories.