FIFA 23 pushes EA to slight sales growth
The "most successful launch" in series history helps publisher finish Q2 with revenues up 4% but bookings slide 5%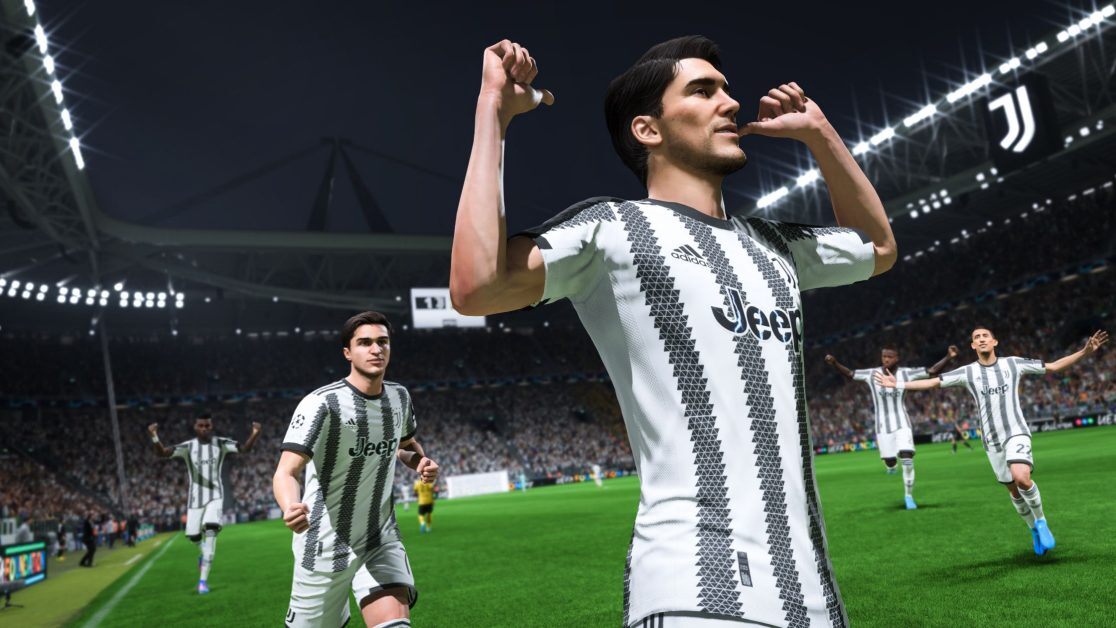 Electronic Arts reported its earnings for the second quarter (the three months ended September 30) today, showing the company has continued to grow revenue and net profits, even if the pace of that growth has slowed.
Electronic Arts' Q2 numbers
Revenue: $1.9 billion (up 4% year-over-year)
Net bookings: $1.75 billion (down 5% year-over-year)
Net income: $299 million (up 2% year-over-year )
The highlights
EA has already touted FIFA 23 as the most successful launch in the franchise's history, but it was only enough to drive the publisher to single-digit sales and profit growth for the second quarter.
"Q2 was a solid quarter," said EA CFO Chris Suh in remarks accompanying the earnings release.
"We again delivered on our revenue and profit commitments, driven by our EA Sports portfolio and our multi-platform live services business. With our resilient business model, disciplined execution, and healthy underlying fundamentals, we are poised to deliver long-term growth."
For the first four weeks after launch, FIFA 23 posted unit sales up 10% over last year's edition, with Ultimate Team players up 6% year-over-year.
Sign up for the GI Daily here to get the biggest news straight to your inbox
Neither the publisher's initial release nor the accompanying slide presentation directly addressed the performance of its other big release in the quarter, Madden NFL 23.
While EA posted top-line and bottom-line growth, it is clearly not exempt from the slowdown in sales that has been impacting other publishers in the industry of late.
Net bookings – a more accurate indicator than revenues of how much money people spent on EA's games in the quarter – were down 5% year-over-year. That follows a first quarter net bookings decline of 3%.
As for where its revenues were coming from, EA reported an 8% growth in live services and other revenue, while full game sales slipped 2%.
Console revenues – which make up about two-thirds of all EA's business – were also down 3%, while mobile revenues jumped 27% and PC and other revenues were up 12%.
Electronic Arts' Q3 forecast
Revenue: $1.83 billion to $1.93 billion (up 2% to 8% year-over-year)
Net income: $120 million to $164 million (up 81% to 148% year-over-year )