FIFA 22's boxed launch down 35% over FIFA 21 | UK Boxed Charts
Sonic makes third place, while Hot Wheels speeds in at No.4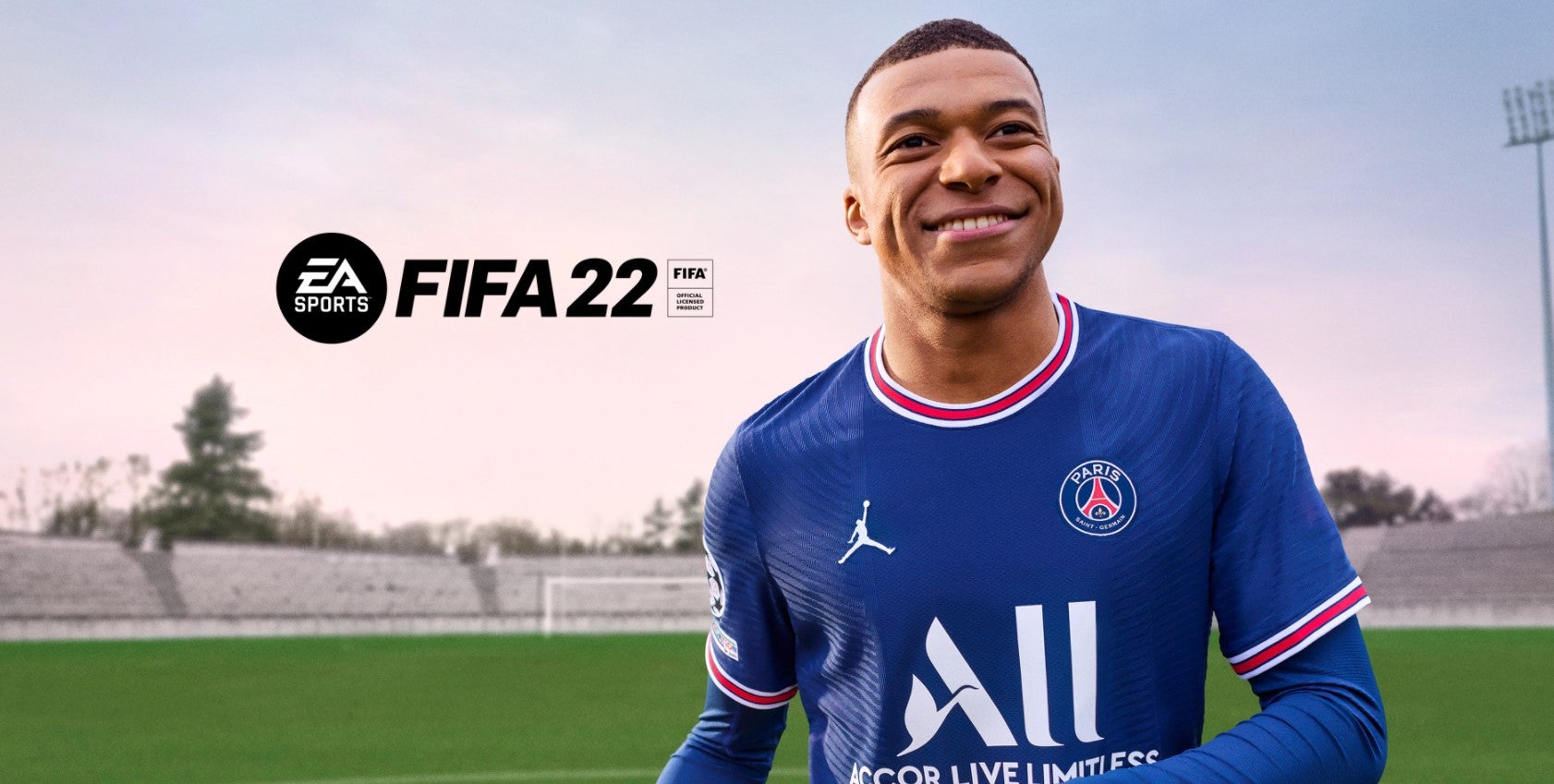 It is the biggest game launch of the year, but FIFA 22 continues a sharp downward trend for the franchise at UK boxed games retail.
Launch week boxed sales of FIFA 22 are down by more than 35% compared with FIFA 21, which was itself down by more than 42% over FIFA 20.
This is based on physical game sales data supplied by GfK.
This doesn't mean FIFA underperformed. Indeed, last year, FIFA 21's launch download sales were up 31% compared with the year before, marking the first time more people downloaded FIFA in the UK than bought it in a box. We will see the download performance for FIFA 22 later in the week when the GSD charts are released.
It's worth noting that FIFA does tend to dip during the early years of new consoles, with consumers split across two generations of hardware.
41% of FIFA 22 sales were on PS4, 27% were on Xbox One, 23% on PS5, 5% on Nintendo Switch and 4% on Xbox Series S and X.
It means last week's No.1, Mario Kart 8: Deluxe, unsurprisingly drops to No.2. But it was still a good week for Mario Kart, which enjoyed a 15% sales rise week-on-week. It is the third consecutive week of sales growth for the Nintendo game.
At No.3 is a new entry in the form of Sonic Colours Ultimate. 53% of sales were on Nintendo Switch, 32% for PS4 and 15% on Xbox One. The Sega game just about holds off Hot Wheels Unleashed at No.4. The Milestone racing title performed best on PS5, which represented 39% of sales. 27% of Hot Wheels sales were on Switch, 14% on PS4, 11% on Xbox One and 8% on Xbox Series X and S.
More PS5 consoles were released at retail last week, which has caused a surge in sales for Sony-developed games on the platform. Spider-Man: Miles Morales is at No.6 after a 165% sales rise, and Ratchet & Clank: Rift Apart jumps back into the charts at No.11 thanks to a 321% sales spike. Ghost of Tsushima: Director's Cut also returns to the charts (at No.19) after a 134% sales rise.
Last week's new releases all dropped heavily. Lost Judgment falls from No.4 to No.40 after a 76% sales decline, while Death Stranding: Director's Cut has disappeared from the charts entirely.
Recent PS5 hit Deathloop falls to No.12 after a 41% sales fall.
Finally, one more new release lands at No.13 in the form of Insurgency: Sandstorm. The Focus Home Interactive game sold best on PS4, with Sony's console representing 58% of sales and Xbox One making up the remainder.
Here is the GfK top ten for the week ending October 2, 2021:
| Last Week | This Week | Title |
| --- | --- | --- |
| New Entry | 1 | FIFA 22 |
| 1 | 2 | Mario Kart 8: Deluxe |
| New Entry | 3 | Sonic Colours Ultimate |
| New Entry | 4 | Hot Wheels Unleashed |
| 2 | 5 | Minecraft (Switch) |
| 9 | 6 | Spider-Man: Miles Morales |
| 3 | 7 | Animal Crossing: New Horizons |
| 8 | 8 | F1 2021 |
| 6 | 9 | Grand Theft Auto 5 |
| 7 | 10 | Super Mario 3D World + Bowser's Fury |