FIFA 21 returns to No.1 | UK Boxed Charts
Cyberpunk 2077 and Ghost of Tsushima both re-enter the charts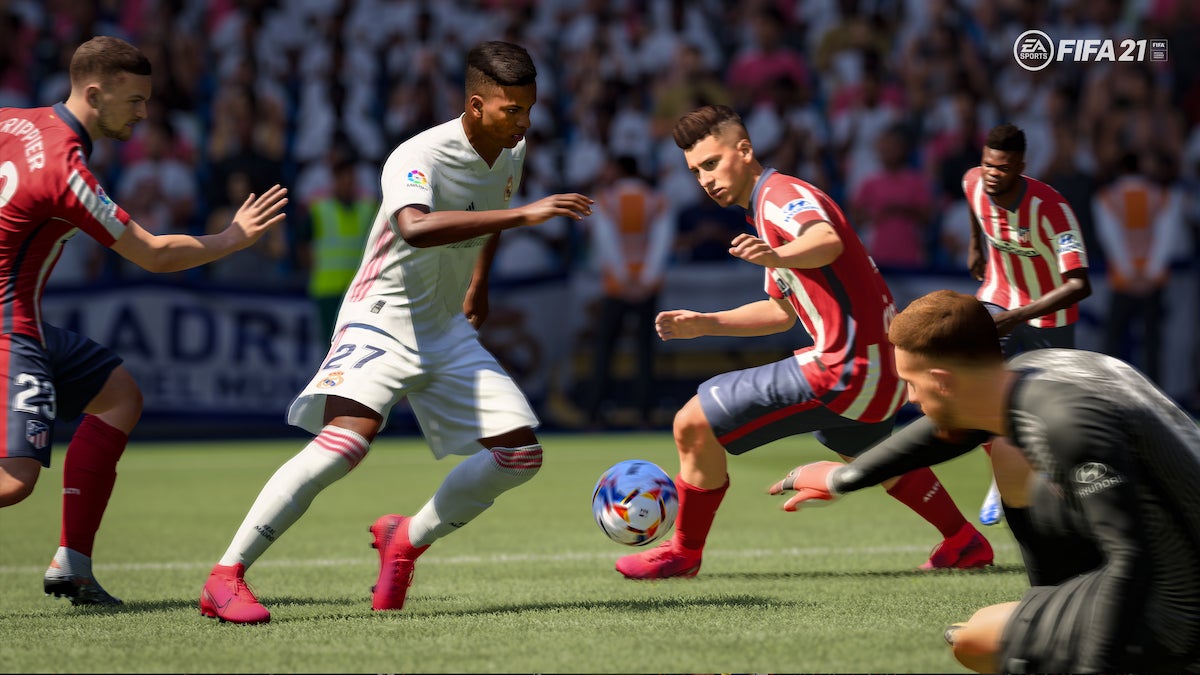 Last week was quiet at UK games retail, with FIFA 21 claiming the top spot of the charts despite a slight 2% decrease in sales.
Animal Crossing: New Horizons had to settle for No.2 after a week at the top, with its sales dipping 17% week-on-week.
The Nintendo Switch once again had a solid presence in the Top Ten, with Super Mario 3D World + Bowser's Fury climbing one spot week-on-week to No.3, Mario Kart 8 Deluxe taking No.4, the Switch edition of Minecraft remaining steady at No.5, and Monster Hunter Rise charting at No.7.
There were no new entries in the charts this week, but a couple of AAA games re-entered the listings following retailer promotions.
Cyberpunk 2077 saw a 264% rise in sales week-on-week, entering the Top 40 directly at No.9. The PS4 version was slightly ahead, with 57% of the Cyberpunk copies sold last week going to Sony's console, versus 43% for Xbox One.
Meanwhile, Ghost of Tsushima enjoyed a 534% jump in sales, reentering the charts at No.11.
Here is the GfK Top Ten for the week ending April 17th:
| Last Week | This Week | Title |
| --- | --- | --- |
| 2 | 1 | FIFA 21 |
| 1 | 2 | Animal Crossing: New Horizons |
| 4 | 3 | Super Mario 3D World + Bowser's Fury |
| 3 | 4 | Mario Kart 8: Deluxe |
| 5 | 5 | Minecraft (Switch) |
| 7 | 6 | Grand Theft Auto 5 |
| 6 | 7 | Monster Hunter Rise |
| 10 | 8 | Assassin's Creed Valhalla |
| N/A | 9 | Cyberpunk 2077 |
| 8 | 10 | Call of Duty: Black Ops Cold War |