FIFA 15 was the UK's best selling game in 2014
And games was the most lucrative entertainment category thanks to digital boost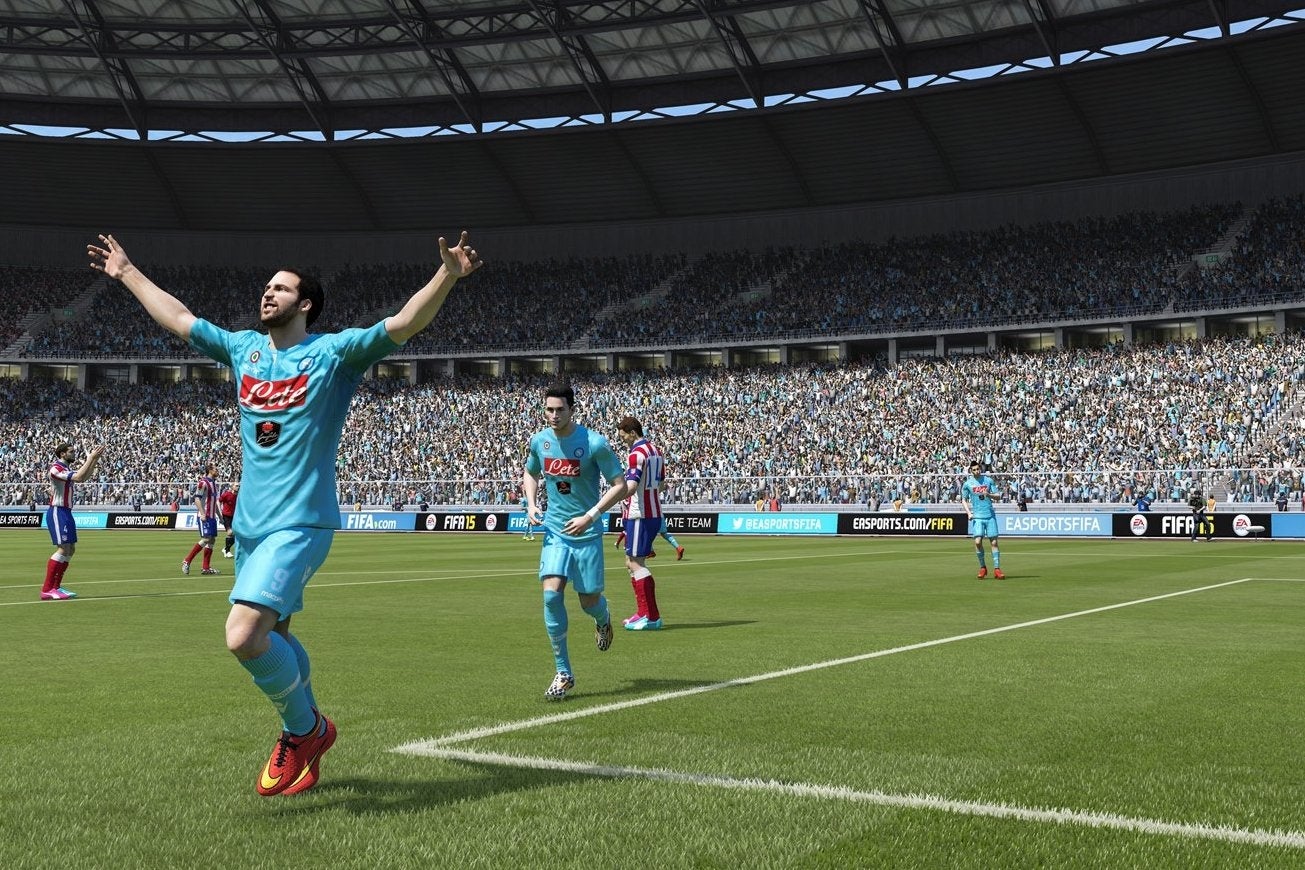 FIFA 15 was the best selling game in the UK last year, with games the most lucrative entertainment category overall.
Data released by the Entertainment Retailers Association put FIFA 15's total sales at 2.66 million units, well ahead of Call of Duty: Advanced Warfare on 1.84 million units. The only other game to make the entertainment top ten was Grand Theft Auto V, with 1.34 million units.
The ERA's data encompasses games, video and music, and games finished the year as the dominant medium in terms of revenue - rising 7.5 per cent year-on-year to reach £2.45 billion. By contrast, video sales fell 1.4 per cent to £2.18 billion and music sales fell 1.6 per cent to £1.03 billion.
All three categories saw significant growth in digital revenue, and nowhere more so than in games: of the £2.45 billion spent on games, just over £1.5 billion was spent through digital channels, up 18.8 per cent year-on-year.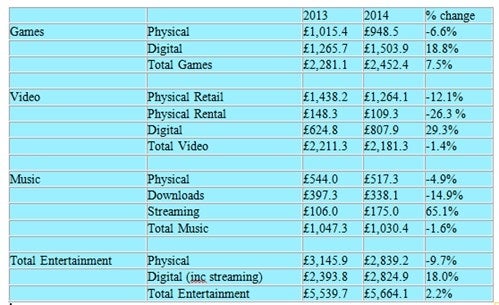 "2014 was a remarkably successful year for retailers and digital services as they continued to invest in the future of the entertainment business," said ERA director general Kim Bayley in a statement. "More than half of entertainment revenues now come from retail channels which did not even exist a decade ago."
However, a sore point for the games category was the console market, which actually shrank by 2.3 per cent despite 2014 being the first full year for the Xbox One and PlayStation 4.
The other may well be the popularity of Disney's Frozen, which was 2014's most popular entertainment product in terms of units sold by a wide margin.