Fez takes IGF's Seamus McNally grand prize
Emotional week for Polytron's Phil Fish continues at SF ceremony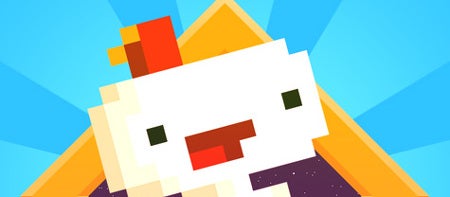 Fez, the plane-shifting 2D platformer from Phil Fish's Polyton, was awarded the Seamus McNally Grand Prize at the IGF awards in San Francisco last night, continuing an rollercoaster week for the controversial Fish.
Dear Esther, Frozen Synapse, Spelunky, Beat Sneak Bandit, Botanicula, Storyteller, Super T.I.M.E. Force, Antichamber and Way all walked away with awards too.
In what was reportedly a highly emotionally charged acceptance speech, Fish collected the prize personally, expressing disbelief at the culmination of five years of work.
"Thank you so much," said Fish. "This means the world to me. Five f****** years. I don't know what to say... Thank you."
For many, there will be a stark contrast between the humility exhibited by Fish at the ceremony, and the hubris which he showed when answering a question from a Japanese audience member during a panel he sat on earlier this week.
During that session, Fish answered a question on the state of current Japanese development by replying that "your games just suck," showing little contrition later on Twitter where he added "I'm sorry Japanese guy! I was a bit rough, but your country's games are f****** terrible nowadays."
Alexander Bruce picked up the prize for technical excellence with his game Antichamber, whilst Spelunky picked up the design gong. Mode 7's Frozen Synapse won the publicly voted audience prize. The full list of winners is below.
Best Student Game: Way (Carnegie Mellon University, Entertainment Technology Center)
Technical Excellence: Antichamber (Alexander Bruce)
Excellence in Design: Spelunky (Mossmouth)
Best Mobile Game: Beat Sneak Bandit (Simogo)
Excellence in Visual Art: Dear Esther (thechineseroom)
Excellence in Audio: Botanicula (Amanita Design)
Audience Award: Frozen Synapse (Mode 7 Games)
Microsoft XBLA Award: Super T.I.M.E. Force (Capy)
Nuovo Award: Storyteller (Daniel Benmergui)
Seumas McNally Grand Prize: Fez (Polytron)