Fear Effect returns with Kickstarter campaign
Sushee reviving dormant IP as Square Enix manages perceptions around its involvement in crowdfunded project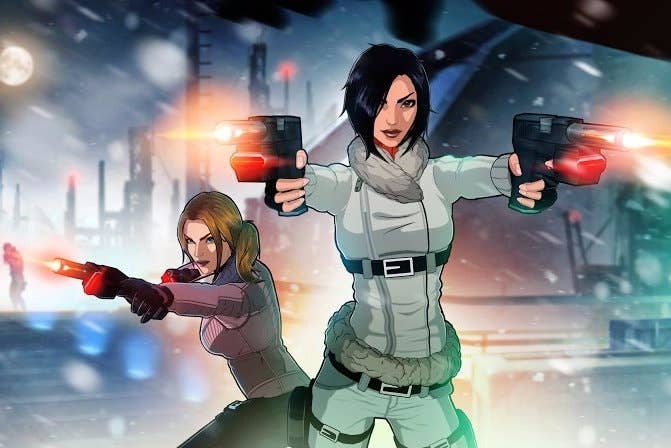 The Fear Effect franchise is attempting a comeback with a soon-to-launch Kickstarter, and publisher Square Enix is trying its best to simultaneously support it and keep it at arm's length. As reported by Eurogamer, Fear Effect Sedna is being developed by French studio Sushee as part of Square Enix's The Collective, a program that sees the publisher work with independent teams around the world.
As part of the deal, Square Enix will receive 5 percent of the money raised through Kickstarter after the funding platform's fees are deducted, as well as 10 percent of the game's revenue after launch. However, the publisher knows it's entering into dicey territory when it comes to how fans will react to seeing established franchises passing the hat, and Square Enix London's head of community Phil Elliott released a statement to Eurogamer attempting to clarify its involvement.
"Primarily, this isn't about Square Enix going to Kickstarter to raise funds in order to develop a game," Elliott said. "We know that's not what gamers and backers want or expect from global publishers, so we want to be clear. This isn't about Square Enix raising funds for itself."
Elliott said Square Enix didn't fund the game because it didn't have any plans to work on the franchise prior to Sushee pitching the project. He also dismissed the idea that Square Enix was using the crowdfunding campaign as a way "to get other devs to reignite our old franchises on the sly."
"What we're trying to do is to open the door and make available for developers to use and build upon some of our dormant franchises - because we know how hard it is to launch original ideas these days," Elliott said. "Doing it this way, it's really very similar to licensing the IP out."
Elliott added that Sushee will have creative control over the project, but said Square Enix retains final approval rights on anything that sees release. Fear Effect Sedna is slated for a launch on PC in mid-2017, with console editions a possibility if stretch goals in the Kickstarter campaign are reached.