Fake Minecraft sequel pulled from App Store
Unofficial $11 app reached as high as fourth on paid gaming chart before being removed from sale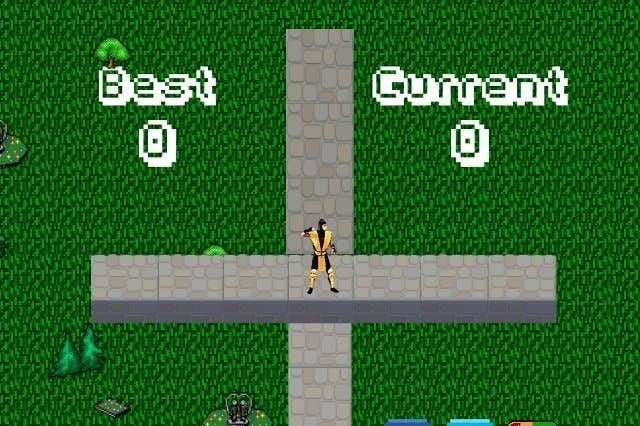 The App Store has seen no shortage of ripped off games in its existence, but rarely are they as blatant as Minecraft: Pocket Edition 2. As reported by Eurogamer, a game billed as the sequel to Minecraft but having no actual ties to Mojang or Microsoft was released on the App Store last month and reached fourth on the top paid games chart--behind only Minecraft, Minecraft Story Mode, and Lucky Block Mod for Minecraft--before it was removed.
Adding insult to injury, the actual game, once purchased for $11 and downloaded, bore essentially no resemblance to Minecraft.
"Minecraft: Pocket Edition 2 is a terrible top-down swipe game in which zombies attack Scorpion from Mortal Kombat," according to Eurogamer's Wesley Yin-Poole. "I bought it and spent a few minutes 'playing' it before it crashed my iPhone."
A Mojang representative told the site that its enforcement team was in the process of getting the app removed. As of this writing, it no longer appears on the US App Store.