Facebook Gaming's cloud service has 1.5m monthly players
Ubisoft is joining the mobile games-focused cloud platform as a partner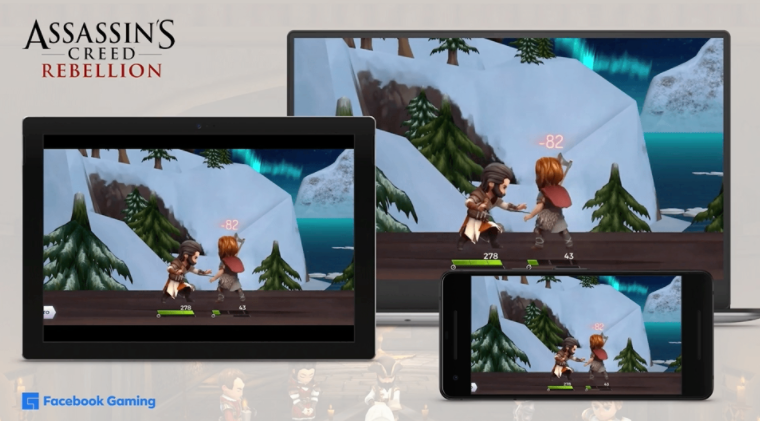 Facebook Gaming's cloud streaming offering is used by 1.5 million players every month, the company announced.
Facebook also announced that Ubisoft is joining as a cloud gaming partner, with mobile titles Assassin's Creed Rebellion, Hungry Shark Evolution and Hungry Dragon all joining the platform. Mighty Quest and Trials Frontier will also be added later this year.
The company also announced that it's expanding its library of free-to-play mobile titles, including recent additions such as Atari's Roller Coaster Tycoon Touch and Gameloft's Lego Legacy Heroes Unboxed.
Facebook Gaming also announced it's expanded its cloud coverage to over 98% of people in the mainland United States -- it's aiming to reach 100% by autumn 2021. The service has started rolling out in Canada and Mexico too, and will be available in Western and Central Europe by early 2022.
Facebook entered cloud streaming with free-to-play mobile games in October last year.
At the time, GamesIndustry.biz's contributing editor Rob Fahey noted that the "social network's little noticed entry into cloud streaming is the most sensible and likely to succeed proposition of any entrant thus far."