Facebook Games: "We're everywhere"
Devs earned over $2.5 billion on web platform in 2015; Leo Olebe confronts misconceptions about Facebook's role in games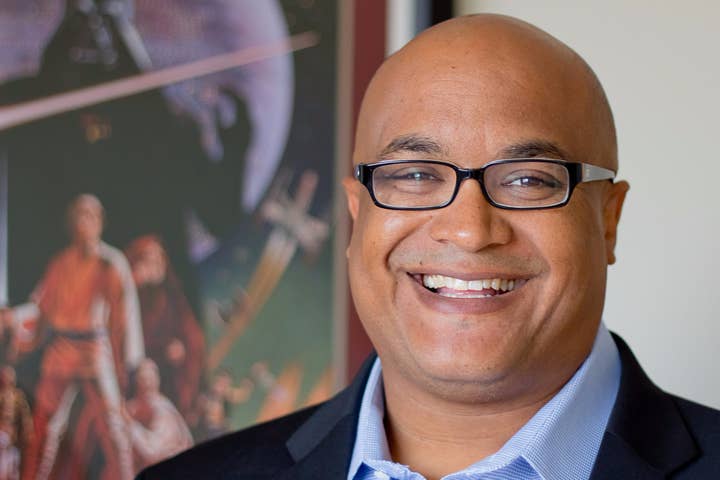 Not so long ago it was impossible to check up on your ex without getting a Farmville invite, but since then it seems that gaming has moved away from Facebook and onto mobile phones. Speak to the Facebook games team though, and they'll tell you that Facebook is a bigger part of the gaming industry than ever.
"To answer the broad question of 'Where is Facebook Games today?' the right answer is today we're everywhere. When I say we're everywhere what I mean is we work with developers on just about any system that they're on. They're on mobile devices, PCs, desktops, Macs, whatever it's going to be, consoles as well," says director of global games partnerships Leo Olebe, a gaming veteran who's worked in marketing for BioWare, Kabam, Zynga and more.
"We have a very strong and overall healthy gaming business. There's a lot of people that are participating in the Facebook Games ecosystem as a whole and we're just really passionate about making sure that people have the power to share the stuff that they love."
He points particularly to Facebook's recent work with Riot and League Of Legends and the simple ability to log into your PlayStation 4 with Facebook and share screenshots and video directly to your Facebook news feed.
League Of Legends saw 4 million players connect their League of Legends account to their Facebook accounts, which resulted in 15 million new friend connections.
"Yes, we have a really incredible and thriving developer and publisher community that's on Facebook, people playing all sorts of games from Candy Crush to social casino games but then also participating through the rest of the ecosystem as well," Olebe says.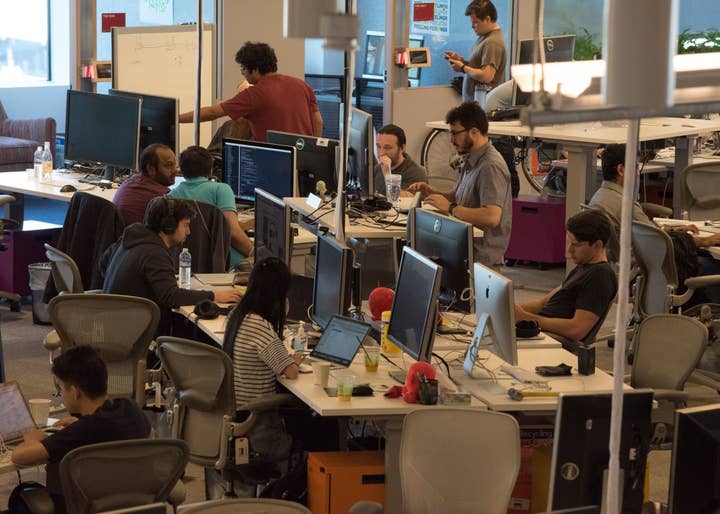 Facebook also shared some stats with GamesIndustry.biz: over 550 million people play games that are connected with Facebook every month on desktop, mobile and console and more than 30 million people have connected their Facebook account to either PSN or Xbox Live. Of course, Facebook is also the owner of virtual reality pioneers, Oculus VR.
With Facebook Games Arcade, the company is looking at finding new ways for people to discover and access games when they're using Facebook on desktops. The company pointed out that users currently can choose from over 500 games including Clash of Kings, Family Guy: The Quest for Stuff and Angry Birds Friends to name but a few.
On the development side, it says developers earned over $2.5 billion on Facebook's web platform in 2015 and 15 per cent of time spent on Facebook.com is gaming.
"What we've done is we've become even more sophisticated about how to really think about the 1.6 billion people that are on Facebook. What I mean by more sophisticated is we've developed a whole suite of products that developers can use to really understand the people who are playing their games and loving their games. Whether that's Facebook Login and friend finding, analytics, sharing products, a lot of people use our mobile app install ads to do user acquisition, [so] we have audience network tools," explains Olebe.
"The most sophisticated publishers and developers out there truly understand that Facebook is a global platform"
"There's no one thing that everybody has to use but there's a lot of different things that are valuable to different publishers and different developers in different ways so we really wanted to adapt all our platform products to be flexible as their businesses change as well."
Calvin Grunewald, engineering manager for games at Facebook elaborates:
"One of the goals from an engineering team perspective is that we want to let game developers build, grow and monetize their apps," he says.
"It's a really cool time to be a developer and it's a really cool time to be working in the platform business just because you get to facilitate social connections on all of these platforms and developers are hungry for them."
So with Facebook playing such a large role on console, PC and mobile what preconceptions do people still have about Facebook and games that are just downright wrong?
"If anything I think it's that people still have this idea that Facebook's place in the global games industry and business is somehow limited to games that you play on the web," says Olebe.
"The most sophisticated publishers and developers out there truly understand that Facebook is a global platform and assists not only with user acquisition but also heavily with sharing and engagement. We really operate everywhere that gamers are.
"There are misconceptions out there, but I think only because people have an old understanding of Facebook as social games on the web and haven't spent as much time thinking about all the different avenues where we play."