Facebook committed to long-term future of Oculus VR
"We expect to continue investing heavily and that our costs will increase"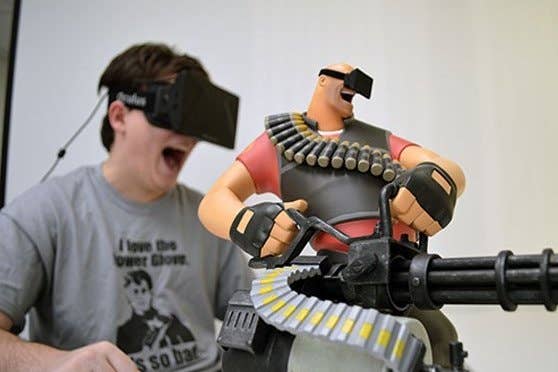 Facebook creator Mark Zuckerberg has explained the company's recent acquisition of virtual reality company Oculus VR, a deal which only officially closed this week.
"One of the things that I care really deeply about on some of the tenures arc for the company is having a different relationship to whatever the next set of computing platforms are and investing accordingly now to make sure that when the next set of computing platforms get defined, we can help define what the next generation of computing is going to be," he told investors in an earnings call yesterday.
The deal cost Facebook approximately $2 billion in cash and stock, with another $300 million contingent on performance. It also agreed to pay $400 million of the acquisition cost in cash, with the remainder made up by 23.1 million shares of Facebook stock.
"I think virtual reality, augmented reality, vision, some of the AI work that we're doing, is all going to play into this in an important way. And I just think while I was emphasizing that we're early on some of those businesses and we're not going to rush those. The flip side to the coin is to emphasize that we're also going to spend a lot and invest very heavily in a bunch of these things to do it right over the long term," he continued.
And so I think David [Wehner] pointed out that we expect to continue investing heavily and that our costs will increase. And I just want to underscore that as well, because I expect that continue to be true and it's not that we're necessarily going to go out and have a lot more new strategic priorities, but we expect to go very deep on the priorities that we have to make sure that we completely nail them all, whether it's a five year or a 10 year time frame."