Exclusive games decide console purchase for UK consumers
Poll of over 2,450 hardcore gamers puts games ahead of price; media functionality the least important factor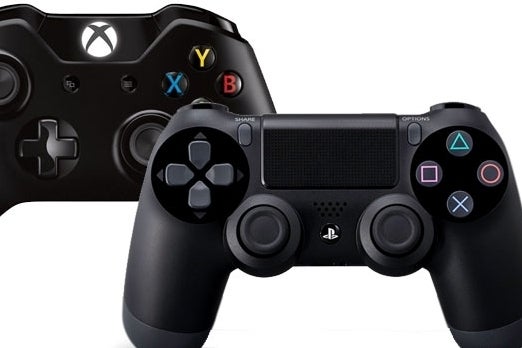 Exclusive games are the number one reason for consumers to buy a next-generation games console, according to a survey of over 2,450 people who attended EGX 2013.
Microsoft's Xbox One launches in Europe this Friday backed by exclusive titles Forza Motorsport 5, Killer Instinct, Dead Rising 3, Ryse: Son of Rome and Fighter Within. One week later is the release of the PlayStation 4, with its handful of exclusives - Resogun, Killzone: Shadowfall and Knack.
Of those surveyed, 34 per cent said that exclusive games were the most important factor when choosing a new games console, closely followed by the price of the hardware at 29 per cent. Just over 21 per cent of those surveyed put exclusive games as the second most important factor when buying a new games console.
The Xbox One will retail in the UK for £429 when it's released this week, a significantly higher price than the PlayStation 4's £349. But both those prices rise when official bundles and retailer's own deals are taken into account.
Brand loyalty was an important factor for 11 per cent of voters, while owning the same hardware as their friends was top of the list for 10 per cent of consumers.
DRM policies were marginally ahead of online services such as Xbox Live and the PlayStation Network with around 8 and 6 per cent of votes, respectively.
The least important factor when buying a new console was its functionality as a media hub, with only 2 per cent of those surveyed putting ahead of any other option. That may be something of a surprise to Microsoft which has been pushing the TV, streaming and online capabilities of the Xbox One since it was first officially unveiled.