Ex-Vainglory devs raise $2.5m for Bazooka Tango
Seed funding will help new studio create debut title set in Vainglory universe, built in Super Evil Megacorp's engine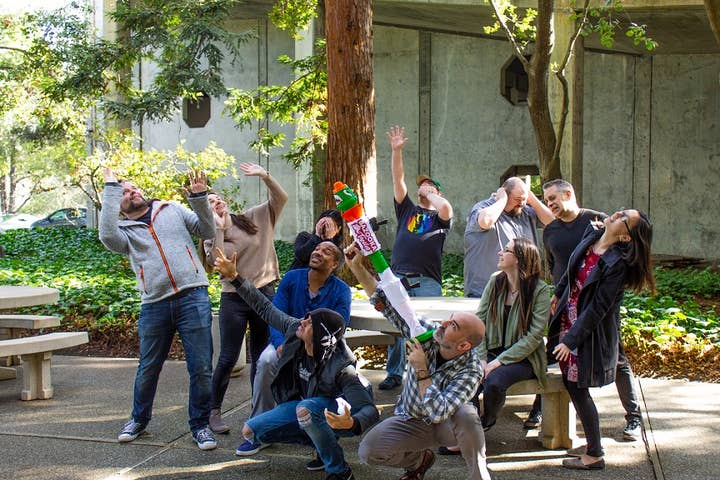 Bazooka Tango, a new studio launched by Super Evil Megacorp veterans, has landed $2.5 million in funding to make multiplayer mobile games.
The San Mateo, California-based studio today announced that its seed funding round was led by Bitkraft Esports Ventures, with participation from MTG, Mergelane, and others.
Bazooka Tango was co-founded by two of Super Evil Megacorp's co-founders, Bo Daly and Stephan Sherman.
Daly had been the founding CEO of Super Evil Megacorp and will reprise that role for Bazooka Tango. Sherman was Super Evil Megacorp's chief creative officer, but will take a dual role with Bazooka Tango as chief technology officer and chief product officer.
Daly and Sherman won't be straying too far from their Super Evil Megacorp roots to start. Their first project at Bazooka Tango is Vainglory All-Stars, set in their former employer's Vainglory universe and built in its proprietary game development engine Evil.
Beyond Vainglory All-Stars, Bazooka Tango is looking to create its own original franchises and work in a variety of genres.
"Rather than bringing AAA to mobile, we want to help shape what mobile-first AAA can really mean with new experiences for players," Daly said.
"Bazooka Tango has assembled a senior executive team with diverse backgrounds to create something from the ground-up that will support this next wave of mobile games and the new generation of mobile-first gamers."
Vainglory All-Stars is expected to soft launch this spring.