Ex-Razer employees accuse CEO of abusive behavior
Former employees say Min-Liang Tan yelled, threw objects, made threats, demanded unreasonable overtime, and was verbally abusive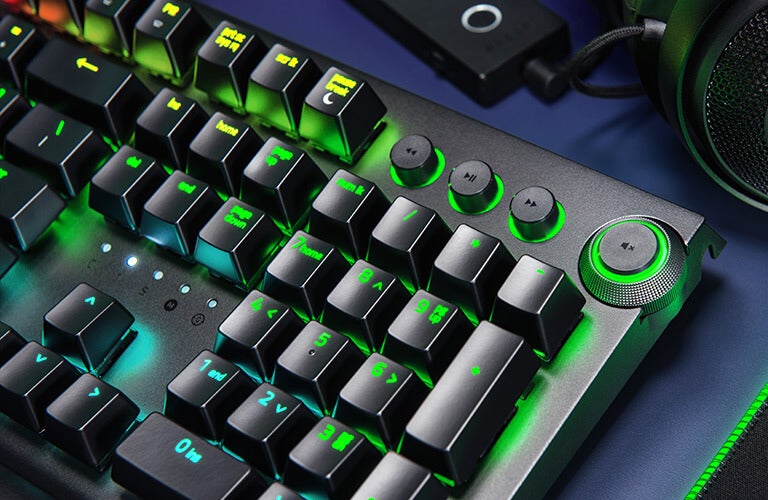 Over the course of nearly 15 years at the head of gaming peripheral giant Razer, CEO Min-Liang Tan has reportedly created a hostile work environment throughout the company.
That's according to a new Kotaku report which included interviews with 14 former Razer employees who told stories of Tan yelling, throwing objects, threatening employees, and behaving in other hostile ways.
One employee said they witnessed Tan threaten to punch another employee in the face, while another claimed Tan once threw an object past them in anger (it did not hit them). Two referred to him as "verbally abusive." Several described situations where he could be heard uttering numerous expletives from within offices where he was having a discliplinary talk with an employee, with some saying the door would be kept open in such situations to "publicly shame" said employee.
Tan has denied these claims in part, saying that he did not throw objects at employees or threaten violence toward them, but has thrown products "to the wall or on the floor" when he was dissatisfied with them. "I have made statements to the effect of 'don't make me punch you in the face' or 'I'll send my killer robots after you' but those statements have all been figurative or in jest," he said to Kotaku.
A Razer representive added that "most, if not all," instances where Tan yelled at an employee occurred "in a closed-door setting, directed at the mistakes and issues at hand and with a view to providing candid and direct feedback to improve upon the work and not for public shaming."
Some employees described situations where other employees were fired "on a whim" or due to a singular incident, without warning. In one example, Tan fired director of marketing Greg Agius, with former employees saying it was directly due to Tan not being featured in business website Fast Company's 2014 list of Most Innovative Companies (Razer could not comment on the specific termination but said no one would have ever been fired for that on its own). Another employee claimed they were let go in 2013 for being upfront about the company's inability to hit Tan's requested sales goals within the given budget.
Others said they were afraid of being fired if they didn't work long or hard enough. Some estimated working over 60 or even up to 100 hours a week in the time leading up to trade shows, while others said they stayed at the office overnight at times in case Tan called unexpectedly and needed something -- they feared being fired if no one was there to answer the phone.
One employee said they were told by their boss at Razer to get back to work after their son was in a car crash and admitted to the ER. Others said they were asked to come work during scheduled vacations. Razer denies that employees were expected to do this.
"When it comes to product launches or events, many of our employees work additional hours to prepare for it," said a Razer representative to Kotaku. "This is common in a tech start-up. However, these are typically short windows that do not last more than a few days. Moreover, employees are not expected to work 60 to 100-hour workweeks or to sleep overnight at the office."
Some employees claim they did not receive pay for overtime due to being misclassified as "exempt" employees in the state of California. Razer claims no knowledge that any of its employees were or thought they were misclassified.
Employees reportedly described Tan as a "dictator," a description he also affirmed he used for himself, though he contextualized it as a way to explain how he is in control of and accountable for the company, but wants feedback from various sources.
"While the vast majority of our staff are happy and engaged, it is inevitable that a small number would be disgruntled and unhappy," said Razer in response to the grievances. Currently, the company employees around 1,300 people across California, Singapore, China, Taiwan, Germany, Turkey, and other international offices.
Razer says it has put in place various HR training requirements and courses over the years for all employees, but did not comment on whether or not Tan received specific harassment or management training.
Despite grievances, the employees Kotaku spoke to said they stuck around the company both for the opportunities Razer offered to move into and upward in the games industry, as well as a promised payday when the company eventually went public. They also said they bonded with their coworkers under the pressure of the company culture.
"I definitely had a lot of good opportunities at Razer, in the end it was positive, but there were a lot of challenges," said one former employee. "I likened working at Razer to Stockholm Syndrome. You bonded with the people you worked with-there's nowhere else I've been at where you bonded like that- but we all bonded over fear of what management was going to do with us. The reason for the bonding was survival."