Jason Della Rocca hoping to promote Canadian indie development
Ex-IGDA chief plans business incubator for games in the region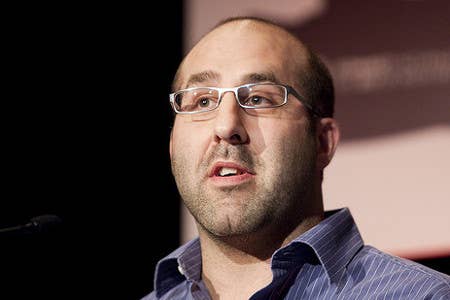 A former International Game Developers Association executive has offered a different perspective on Canada's booming games industry, comparing the multinational publisher focus to sweat shops.
"Despite being an extremely successful and well-known country for game development, a majority of that production is done for multi-nationals," Jason Della Rocca told ITBusiness.
"You could say it's a glorified sweat shop to a certain extent."
He was referring to large studios, like Ubisoft, where the rights to the games they are working on are actually held overseas.
Della Rocca was discussing the problem in reference to his plans to launch an as yet unnamed incubator to support mobile game developers in Canada. It will offer $2000 worth of funding per team member, per month, as well as access to mentors like Jon Blow, Ed Fries, Eric Zimmerman, and Kellee Santiago. The program is currently open to applications from small teams, as detailed on Della Rocca's blog.
Della Rocca has been co-chair of IGDA Montreal for 11 years, and was executive director of the IGDA from 2000 to 2009. He also founded consultancy firm Perimeter Partners.