Ex-DICE devs unveil Cosmic Picnic
Upstart Swedish studio's first game will be Amazing Discoveries in Outer Space for PS4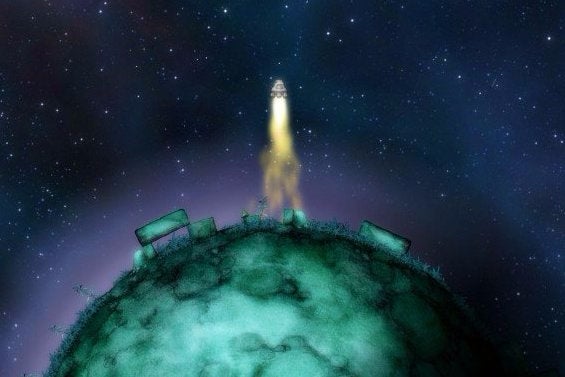 The Swedish indie community welcomes a new member today as Cosmic Picnic announced its presence to the world. The studio has also taken the wraps off its first project, Amazing Discoveries in Outer Space (ADIOS for short), which is set for a fall release on the PlayStation 4.
Though it's only now making a stir, Cosmic Picnic was actually founded back in 2013. The four-person studio consists of two programming veterans from DICE and Ghost Games--Niclas Forsell and Filip Karlsson--as well as fantasy artist John Holmvall and web developer Joakim Kanon. It is based in Stockholm County, but the team is working remotely.
The team's first game will be a departure from the Battlefield and Need for Speed series Forsell and Karlsson spent much of their time on. ADIOS is a physics-based 2D space exploration game billed as "a mix between Kerbal and Spelunky." With limited fuel, players lost in space need to explore procedurally generated solar systems in search of their home planets. Cosmic Picnic promises the game has no killing or weapons, but warns that "horrible accidents may occur."