Evo 2023 pulls in over 9,000 competitors
The fighting game event had more than 7,000 players registered for the Street Fighter 6 tournament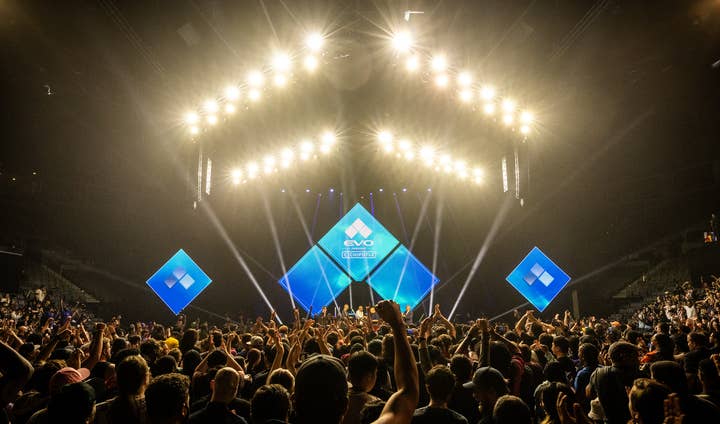 Sign up for the GI Daily here to get the biggest news straight to your inbox
This year's Evolution Championship Series (Evo) hosted 9,182 registered players.
Participants from 71 countries participated in the fighting game event from August 4 to August 6 in Las Vegas, Nevada.
Regarding game registrations, Capcom's Street Fighter 6 led with 7,081 players signed up for that tournament alone.
Evo general manager Rick Thiher said, "This year, we witnessed a turning point in Evo as it cemented itself as a lifestyle gathering and rally point for fighting game culture. We saw generations of players and fans celebrating their love of the fighting game genre, and that's what Evo is here to develop."
The event's various tournament champions are listed below:
Street Fighter 6 (Capcom) - Amjad "Angrybird" Alshalabi
Guilty Gear Strive (Arc Systems Work) - William "Leffen" Hjelte
Tekken 7 (Bandai Namco) - Arslan Ash
Ultimate Marvel vs. Capcom 3 (Capcom) - Gabriel "Jibrill" Lam
The King of Fighters 15 (SNK) - Zhuojun "Xiaohai" Zeng
Melty Blood: Type Lumina (Lasengle) – Moai
Mortal Kombat 11: Ultimate (Warner Bros. Games) - Jarrad "NinjaKilla212" Gooden
Additionally, the dates for Evo 2024 were announced as well. Evo Japan is poised to run from April 27 to April 29 at the Ariake Gymnastics Centre.
Meanwhile, the event will return to Las Vegas from July 26 to July 28.