Everything Everywhere applies for UK 4G licence
T-Mobile and Orange owner could launch service this year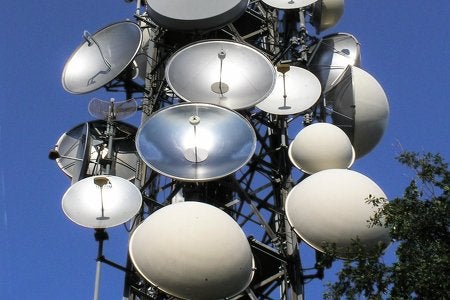 Everything Everywhere, the parent company of mobile operators Orange and T-Mobile, has applied for a UK 4G licence which would see it utilise current bandwidth for the super-fast mobile connection.
The BBC reports that, in an initial response to the request, communications ombudsman OFCOM has indicated that it does not see the move as anti-competitive and has given other parties four weeks to respond.
If successful, the bid could see a 4G network launching in the UK later this year, well ahead of previous estimates of 2013/14.
The reason for that is Everything Everywhere's proposed re-purposing of its existing bandwidth, rather than waiting for the auction of 2.6Ghz and 800Mhz frequencies which will occur once the UK's television signals have been switched to digital.
Instead, the company's 1800Mhz band would be reconfigured to use both Wimax and Long Term Evolution technologies, putting it ahead of its competitors.
"It's very important that the UK does not get left behind in the building of a new infrastructure for the digital economy," a spokesperson for the company told the BBC.
"We welcome today's notice of 1800MHz licence variation from Ofcom, as it suggests Ofcom's willingness to encourage the early deployment of 4G LTE."
Vodafone has indicated that it may well oppose the move, citing EU law as a basis.
"It comes as a surprise that the regulator is now considering giving the largest player in the market permission to use its existing spectrum for 4G services before the rules for the auction have even been concluded or it has divested spectrum as required by the European Commission," a company spokesperson remarked. "We seriously doubt that consumers' best interests will be served by giving one company a significant head start before any of its competitors have a clear path to 4G."