Everyone Can: The UK charity helping disabled people to play games
Everyone Can fundraising officer Nikki Jones talks about the challenges of moving online due to COVID-19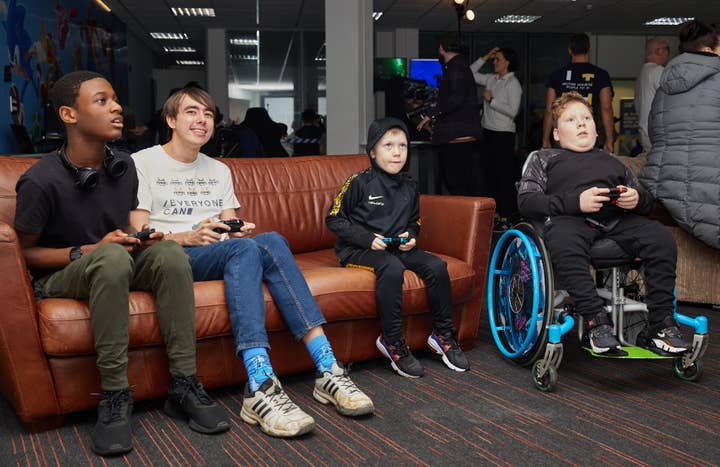 2020 has been a difficult year due to the COVID-19 pandemic, and that has been especially true for smaller charities, such as Everyone Can.
Formerly known as the Aidis Trust, Everyone Can is a national charity that helps disabled people through the use of assistive technology. The charity offers services across the UK, such as one-on-one assessments, which help disabled individuals "control their home environment, communicate, and live their lives with as much ease and independence as possible."
"We help disabled people to break down barriers through training and assistive technology," says Nikki Jones, fundraising officer for Everyone Can. "Things like communicating -- some disabled people can't do that. They don't have the luxury of being able to talk, turning on the lights in their house, using a PC, using a mobile phone... Anything that their disability holds them back from, we look at ways that technology can help them."
Although Everyone Can has been around since 1975 -- its first assessment was for a typewriter -- over the last two years it has started putting more of an emphasis on assisting disabled gamers, after recognizing a growing demand for the service. According to the Family Resources Survey 2018/2019, there are 14.1 million disabled people living in the UK -- that's more than one in five. Many of these individuals would like to play video games, but often lack the equipment or adaptive technology to do so. This is where Everyone Can step in.
"Anything that their disability holds them back from, we look at ways that technology can help them"
Now, not only does the charity provide home assessments to help people play games, but it also hosts sessions for disabled children and adults in its centre in Manchester. Disabled gamers can attend these free weekly sessions to get access to a number of different controllers suited to their individual needs. All they need to do is get in touch with the charity prior to a session, and its team will find the set-up that's right for them.
"If a child or an adult is coming to a gaming session and has a disability that needs assistive technology, we try to get them in a bit earlier so that we know we have the right controller for them," says Jones. "We ask them to either come before a session or come in their own time a few days before, just so that we can make sure that they feel included on the day. Our assistive tech team...are always researching into the most up-to-date things."
These gaming services have proven tremendously popular, with many visitors to the centre attending multiple sessions. This has allowed Everyone Can to see how the service benefits disabled visitors, helping them to socialize with others that have similar interests and experiences to themselves.
"Some kids, you can see their disabilities, they have physical disabilities, and for them we find adaptations that help them play games," Jones comments. "They can use their eyes, they can use their elbows, their knees to control the gaming controller. But then you'll see some kids who don't look like they have a disability; a lot of children have autism and learning disabilities and it is about helping them socialise... A lot of children with autism struggle with that.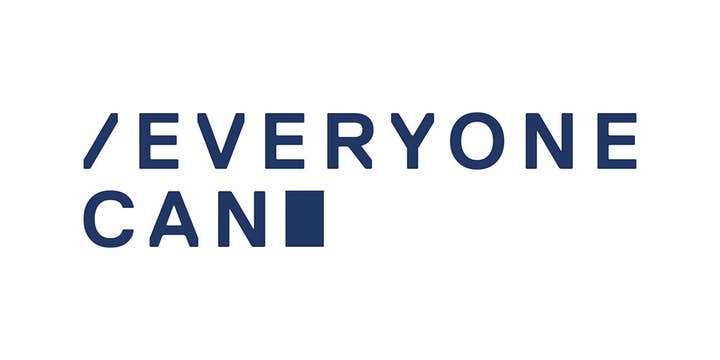 "But because they're all so focused on the game and they've all got something in common, they seem to just open up and they feel relaxed here. Some of the changes we've seen have been amazing."
Unsurprisingly, though, this year has presented Everyone Can with some tough and unexpected challenges. For instance, due to the COVID-19 lockdown, the charity was forced to cancel many of its fundraising efforts, leading to a significant loss of income. This included the charity's first ever Space Invasion event, where 15 businesses from around the UK were planning on playing video games in their offices to raise funds, as well as other previously reliable sources of income such as the Manchester 10K and Manchester Half-Marathon.
"There was panic," says Jones. "[The Space Invasion event] was looking like it was going to go really well and then the pandemic hit and we had to cancel. One of our assistive gaming sessions with all the kit costs £2,500, so when we get more capacity we need more of them and we need more computers, and that is the next goal for us. We've also got this massive centre now -- we used to have a tiny office -- so it's costs like that. It's the centre running costs and it is the running costs of just the sessions, the staff and feeding the volunteers, and then the games [and the technology]."
As many of its fundraisers have been cancelled this year, the charity has adapted to raise money online. But while the charity's efforts are fairly well known within the Manchester area, Everyone Can has struggled in the past to get attention and support from inside the games industry, with similar charities like Special Effect commanding a much larger presence in the space. Over the last two years, it has endeavoured to change this, visiting gaming events like Play Expo Manchester and Manchester Gamers Unite to educate people within the industry on the services it provides.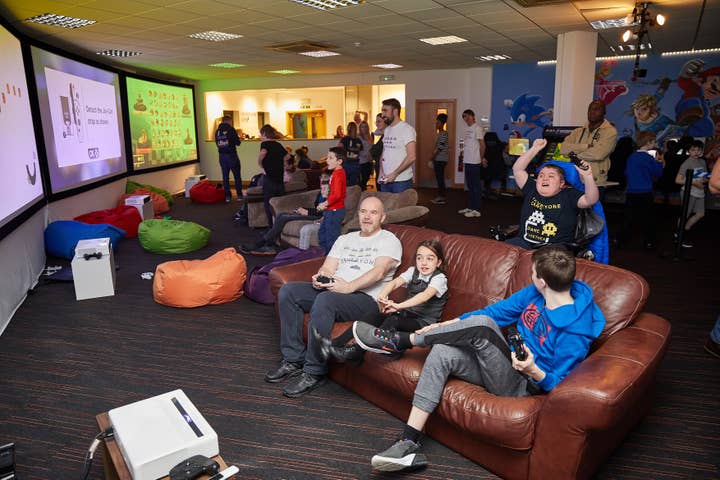 "When we changed our name to Everyone Can [from the Aidis Trust], it was almost like we were a new charity... even though we've been around since the 1970s," Jones says. "Getting recognition around the Sale, Trafford, and Manchester area wasn't too difficult, but the support within the games industry, that's what has been difficult."
Regardless, there have been positive signs of progress this year. For example, Everyone Can's annual Game Together event in September earned far more than in previous years, raising more than £13,000 for the charity -- a huge increase on last year's total of £3000. Part of the reason was an increase in the number of streamers offering to raise money for the charity, with 25 involved in this year's event compared to only five last year.
"[Support] doesn't have to be financial, it's spreading the word about us... That helps us just as much"
"We've actually had a lot of people come to us, saying they want to support us because they've seen the work we do, which is so refreshing and nice to hear," Jones says. "[Support] doesn't have to be financial, it's spreading the word about us... That helps us just as much."
Of course, COVID-19 regulations have impacted other aspects of the service too. To abide by lockdown, the charity had to close the centre in March, with the space remaining shut for the next four months. Then, in July, the space was reopened, albeit with some noticeable changes to the weekly gaming sessions to improve health and safety.
Whereas before each session used to host up to 25 people -- including adults and children -- they reduced this capacity by up to half, putting on more sessions per week to make up for the smaller groups. Staff were required to wear PPE at all times, and the organisers redecorated the gaming space, removing the couches and replacing them with bean-bags so the guests could socially distance from one another. All controllers and gaming stations were thoroughly cleaned between use, and again between sessions, as were any major touchpoints within the centre, such as doors and toilets.
"The biggest [change] that we had is the virtual reality stations," explains Jones. "They were really popular, but with it being so close to the face we had to take them away."
To help familiarize the visitors to the centre to these changes, the team decided to put together a guided tour of the space, talking through the new layout to make sure the guests were as comfortable as possible when they returned. Despite these significant changes to the service, the reactions were extremely positive.
"Obviously a lot of children with autism like to know change and they like familiarity," says Jones. "So they all watched this video before they came and they were all incredible. A lot of the kids used to run around a bit, jump from one station to the next, and we can't have that because we need to wipe down each controller after a child's been on it. But it's like in school -- they just put their hand up."
Following the government's announcement of another national lockdown, which came into effect on November 5, Everyone Can had to close its doors once again, with plans to reopen in December. Despite a difficult year and the uncertainty ahead, however, the charity is still feeling optimistic about the future -- not least because of the support from those who have stepped up to help in recent months.