Even in subscriptions, Nintendo is playing its own game | Opinion
While Xbox Game Pass aims to attract new customers, Mario Kart's Booster Course Pack shows Nintendo is mainly focused on servicing established ones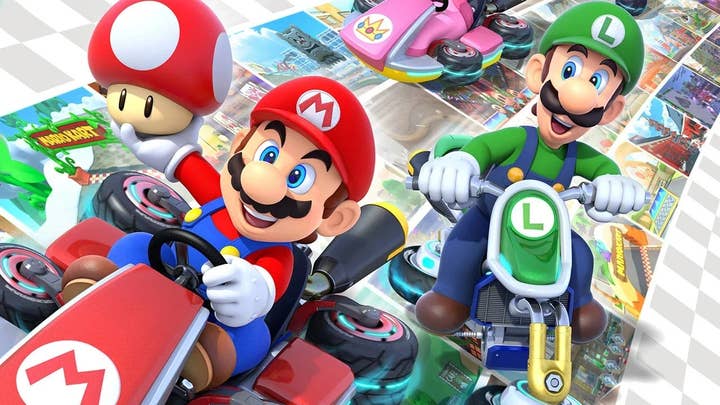 There's an argument to be made that the rise of video game subscription services is inevitable. Take a look at any other form of entertainment -- TV, film, music, books -- and you'll see all have been disrupted, sometimes irreversibly, by the monthly fee model.
Conventional wisdom across the wider entertainment world is that subscriptions should offer access to a vast library of almost all content on the relevant platform: Netflix, Spotify, Kindle Unlimited and many others operate in this way. It's this expectation that made the Stadia business model so jarring, ultimately to the detriment of Google's service.
And it's certainly the model that Microsoft has been most vocal about with Xbox Game Pass, which now has hundreds of titles -- from brand new first-party games and recent AAA blockbusters to debut indie games and classic games from past generations -- available to its subscribers. Sony has this capacity too, thanks to the longer running but less noisy PlayStation Now, and rumours persist that the platform holder will combine this with its PS Plus service to create a 'one stop shop' style subscription that has come to be expected from entertainment.
Nintendo seems to be in no hurry to follow this model -- but when is Nintendo ever in a hurry to step in line with other games companies? (Let's not forget the 2017 launch of Nintendo Switch Online is essentially the equivalent of 2010's PlayStation Plus or 2002's Xbox Live)
"The Expansion Pass is more akin to adding extra channels to your Sky TV package, than a true Game Pass rival"
Last year Nintendo added to its subscription service with its Expansion Pass, but this isn't the equivalent of PlayStation Now or Game Pass, both of which have been out as long as, if not longer than, the Switch. Instead, it's more akin to adding extra channels to your Sky TV package.
The Expansion Pass' benefits? Not a vast library of game titles, but two apps containing Nintendo 64 and Sega Mega Drive games from decades ago, and a downloadable content for Animal Crossing: New Horizons. New retro games have been drip-fed into the two apps over the past few months, although today sees its biggest addition so far with the Mario Kart 8 Deluxe Booster Course Pass: 48 revamped tracks from past games delivered over the next two years, forming what is possibly going to be the closest we see to a Mario Kart 9 this generation.
You would be forgiven for thinking that Nintendo could sell a Game Pass-style subscription that offers access to its entire back catalogue immediately, at least from NES to GameCube and perhaps with a few Wii games thrown in. Instead, it appears to be holding back this content for future updates.
Instead, the appeal (other than the chance to play yet another re-release of Ocarina of Time) lies mainly in the DLC for the two biggest-selling Switch games to date -- and herein we find the key to Nintendo's subscription strategy. It's not targeting new customers when trying to convince people to fork out £35.99 per year -- it's targeting existing customers.
New content from Netflix and Disney+, often based on big franchises or with big name actors, is as much designed to attract new users as it is to retain current subscribers - albeit by tapping into nostalgia among established and lapsed fans. In that way, Nintendo's strategy isn't too dissimilar, but it's considerably less risky cost-wise than splashing big budgets on service exclusives as Netflix does, or essentially giving away your biggest first-party titles as Microsoft does with Game Pass.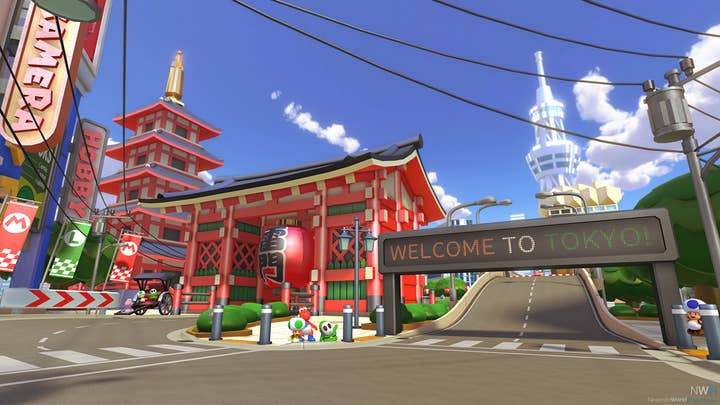 The Xbox subscription service, with its frequent big name additions and Microsoft's acquisition spree over the past few years to build up a pipeline of future exclusives, is designed to entice new people to sign up. The reason the library is so vast and diverse is to ensure there's something for everyone, and therefore appeal to more audiences. (Combine this with the lower-priced, digital-only Xbox Series S and you have a frictionless way for a new gamer to gain access to the fruits of this industry)
"Nintendo's approach is perhaps more comparable to the use of subscriptions in the mobile market"
Nintendo's approach is perhaps more comparable to the use of subscriptions in the mobile market. Many developers in the free-to-play space have been experimenting with the model as a way to secure recurrent revenue from loyal fans in exchange for certain benefits, such as a monthly drop of premium virtual currency or a bundle of crafting items. And what is Mario Kart and Animal Crossing DLC if not a benefit for loyal fans?
The choice of Animal Crossing and Mario Kart makes sense. They are the Switch's two biggest sellers at 37.62 million and 43.35 million units respectively, which proportionately means potential subscribers are like to own one, if not both titles. Well over a third of Switch owners have a copy of New Horizons, while two in five have Mario Kart. It's theoretically easier to sell to an established audience who wants more of the titles they already enjoy -- especially Mario Kart fans who have received no new updates to the game in five years.
The big question is whether this strategy will work? No doubt there will be plenty of Nintendo fans that have yet to fork out for the Expansion Pack, because they don't believe there's enough value for them, but who are happy to drop £25 to double the number of Mario Kart's course (including yours truly).
As with anything when it comes to Nintendo and online, it's hard to tell what will stick, but there's certainly room for growth. As of November 2021, the standard Nintendo Switch Online had 32 million subscribers. That's just under a third of all Switch owners, and chances are plenty of the 71 million non-subscribers will have a copy of Mario Kart and/or Animal Crossing.
If the release of Mario Kart's course pass proves to be a booster for Switch Online's higher tier, perhaps Nintendo will double down on this strategy. What's to stop the platform holder from adding the Super Smash Bros Ultimate's Fighters Pass to entice that game's 27.4 million players, or the expansion passes relevant to the 26 million Breath of the Wild owners and 24 million Pokémon Sword and Shield trainers?
Given the way physical retail still dominates the way Switch users acquire new games, offering a digital library as an incentive for Switch Online makes less sense than it does on other platforms, or indeed when compared to other subscription services. But offering digital benefits that enhance the games players already own, or are likely to pick up alongside their new Switch (let's not forget how successful Mario Kart 8 DX bundles have been), is certainly a viable way to sell a subscription -- even in a world rapidly building itself around the 'all you can eat' model.