European market generated €21.6 billion in revenue in 2019
The best selling game of 2019 in Europe was FIFA 20, the ISFE reported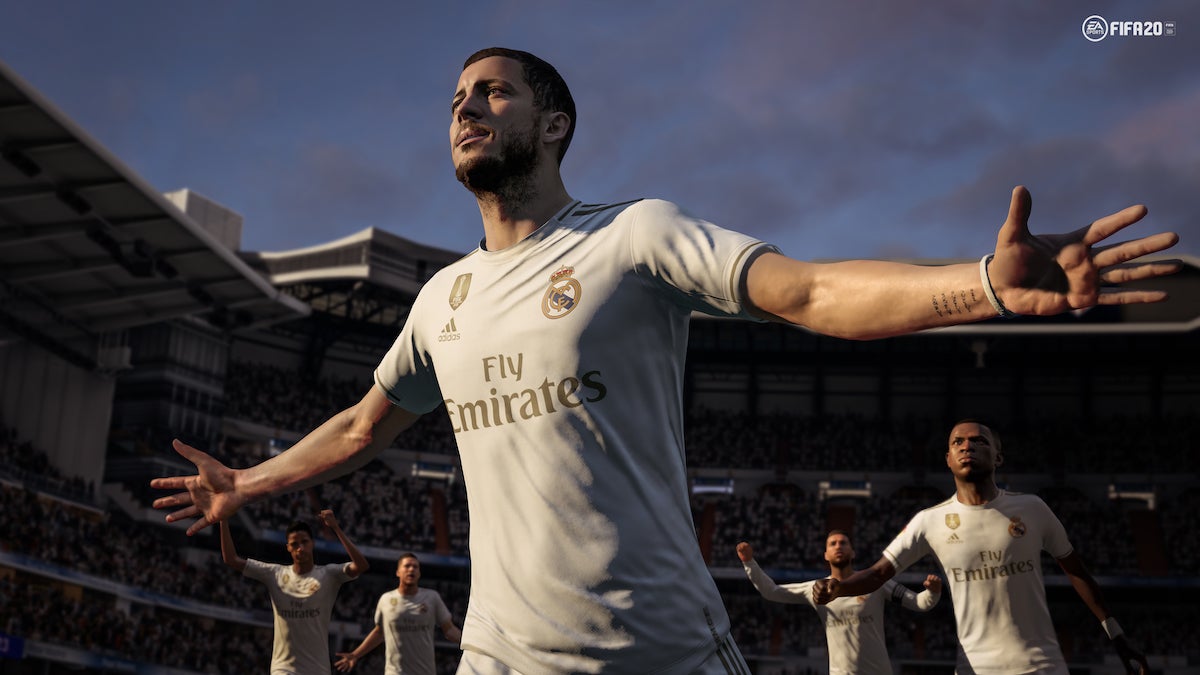 European trade body ISFE just published its annual report, highlighting that the market in the region grew 3% year-on-year in 2019, reaching a total of €21.6 billion in revenue.
This figure was extrapolated from 2019 data by GameTrack and Newzoo. But the rest of the report mostly focused on a handful of key European markets -- France, United Kingdom, Germany, Spain and Italy -- and used 2019 data from GameTrack and GSD reports.
These key markets represented €14 billion in revenue in 2019, 76% of which was made through digital sales -- versus 74% in 2018.
These digital sales included online revenue made from full game downloads, DLC, as well as social and browser games (37% of the market) and app revenue from premium apps and in-app purchases (39% of the market). Physical software sales made up 24% of the market's revenue in 2019.
Looking at the split by device in these key European markets for 2019, consoles were still ahead, representing 43% of the revenue, followed closely by mobile and tablet with 40%, and then PC with 16%. Revenue from handheld devices represented less than 1% of the market.
Across France, United Kingdom, Germany, and Spain, 51% of the population aged six to 64 played video games in 2019. Among these gamers, 59% played on mobile or tablet, 54% on console and 51% on computers. 17% of them played on all these devices.
45% of European video game players in 2019 were women.
The ISFE report also shared findings from UKIE's first UK Games Industry Census published earlier this year.
The top selling games in Europe in 2019 was EA's FIFA 20, followed by Rockstar's GTA V and Activision Blizzard's Call of Duty Modern Warfare. You'll find the full top nine below:
FIFA 20 (Electronic Arts)
Grand Theft Auto V (Rockstar Games)
Call of Duty: Modern Warfare (Activision Blizzard)
FIFA 19 (Electronic Arts)
Red Dead Redemption 2 (Rockstar Games)
Tom Clancy's Rainbow Six Siege (Ubisoft)
Star Wars Jedi: Fallen Order (Electronic Arts)
Mario Kart 8 Deluxe (Nintendo)
Crash Team Racing Nitro-Fueled (Activision Blizzard)