Esports revenues will hit $765m in 2018 - Newzoo
Fan numbers have grown from 89.7m last year to 116.0m in 2015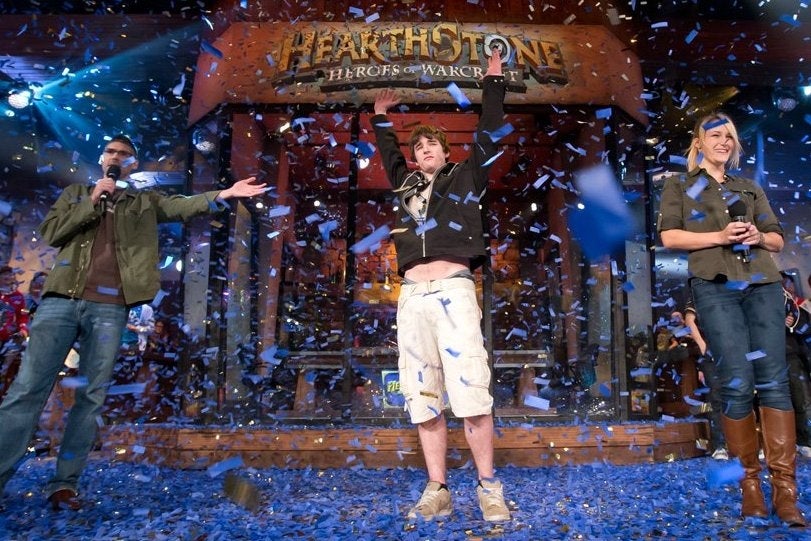 In its latest report, Global Growth of Esports, global market research and predictive analytics firm Newzoo has updated its prediction for esports revenues, forecasting overall esports revenues up to $765 million in 2018.
Revenues for 2015 are anticipated to grow by 43.1 per cent to reach $271 million, a boost on the previously forecast growth rate of just 29.6 percent.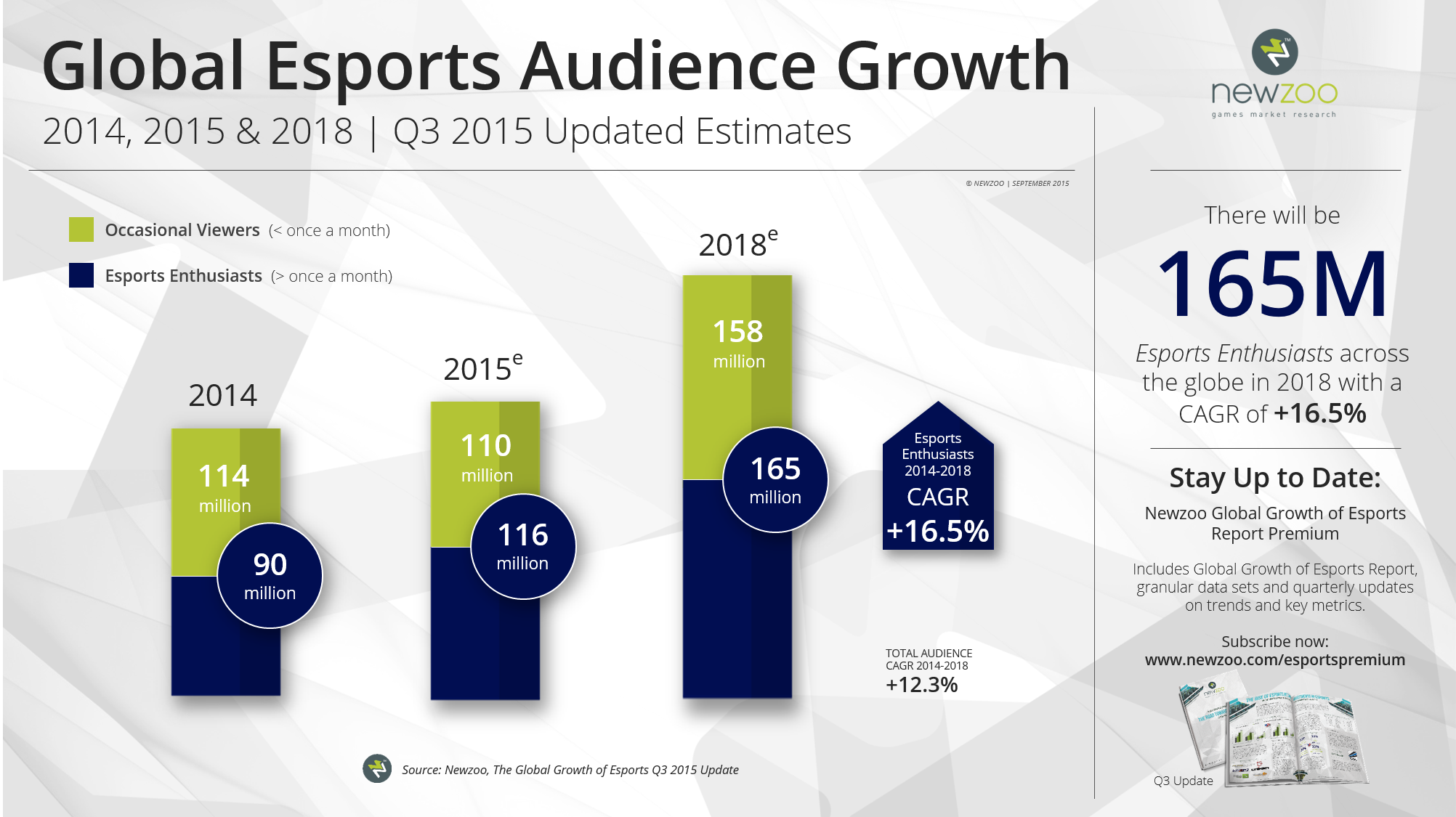 Newzoo also adjusted its prediction for the number of esports fans, (or "Esports Enthusiasts - consumers that engage with esports more than once a month") from 89.7 million last year to 116.0 million in 2015. 18.5 million of those are located in North America, 16.8 million in Europe and 53.9 million in China. "Occasional viewer" numbers had fallen by 3 per cent, a result of those viewers graduating to the Enthusiast category.
By 2018 the number of Enthusiasts is expected to reach 165.1 million.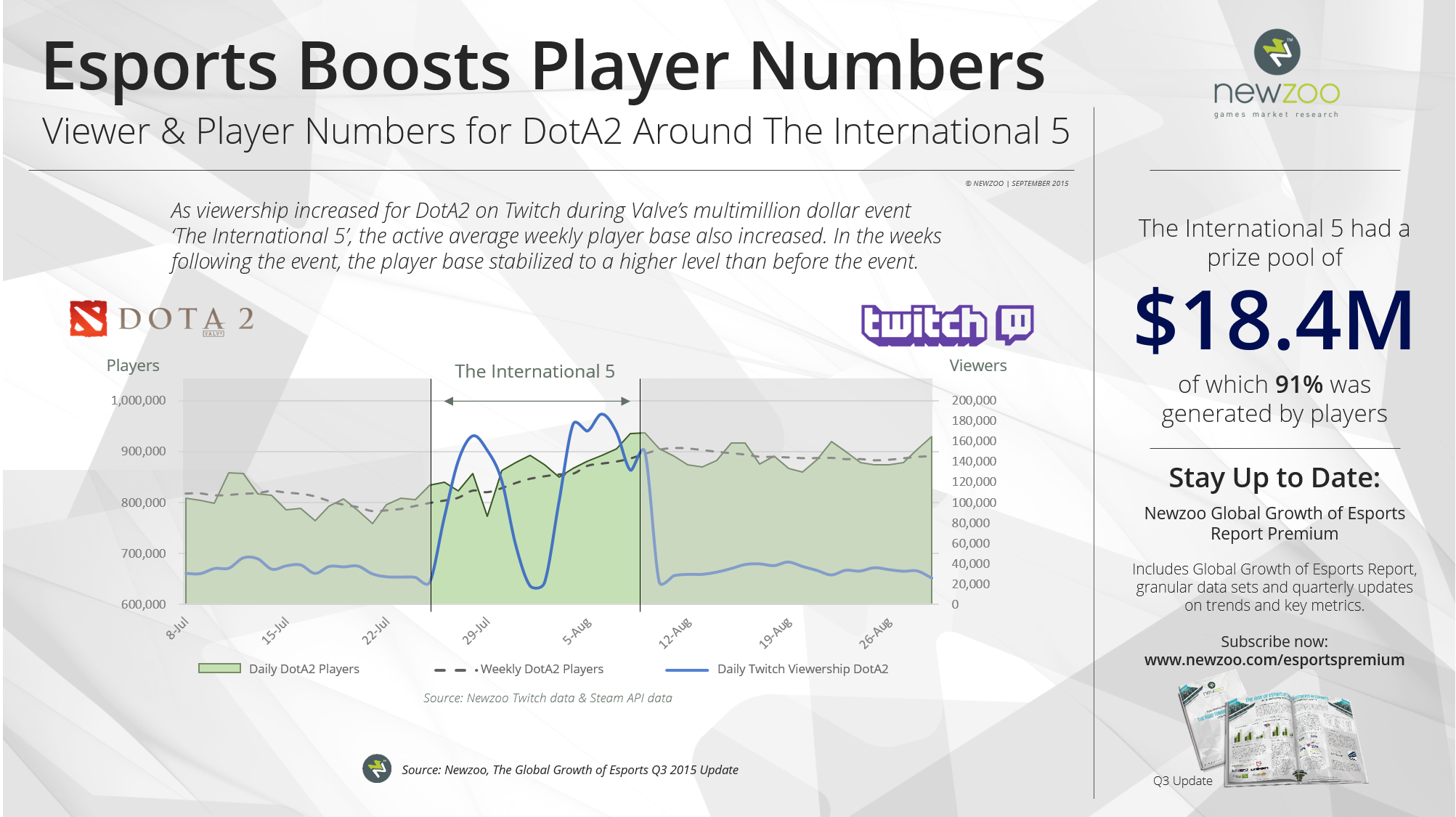 By far the largest source of the predicted revenue is advertising. In North America Newzoo suggests online advertising in esports will almost double this year, with media rights becoming an increasingly important factor. The 2014-2018 Compound Annual Growth Rate (CAGR) of esports revenues is 40.9 per cent.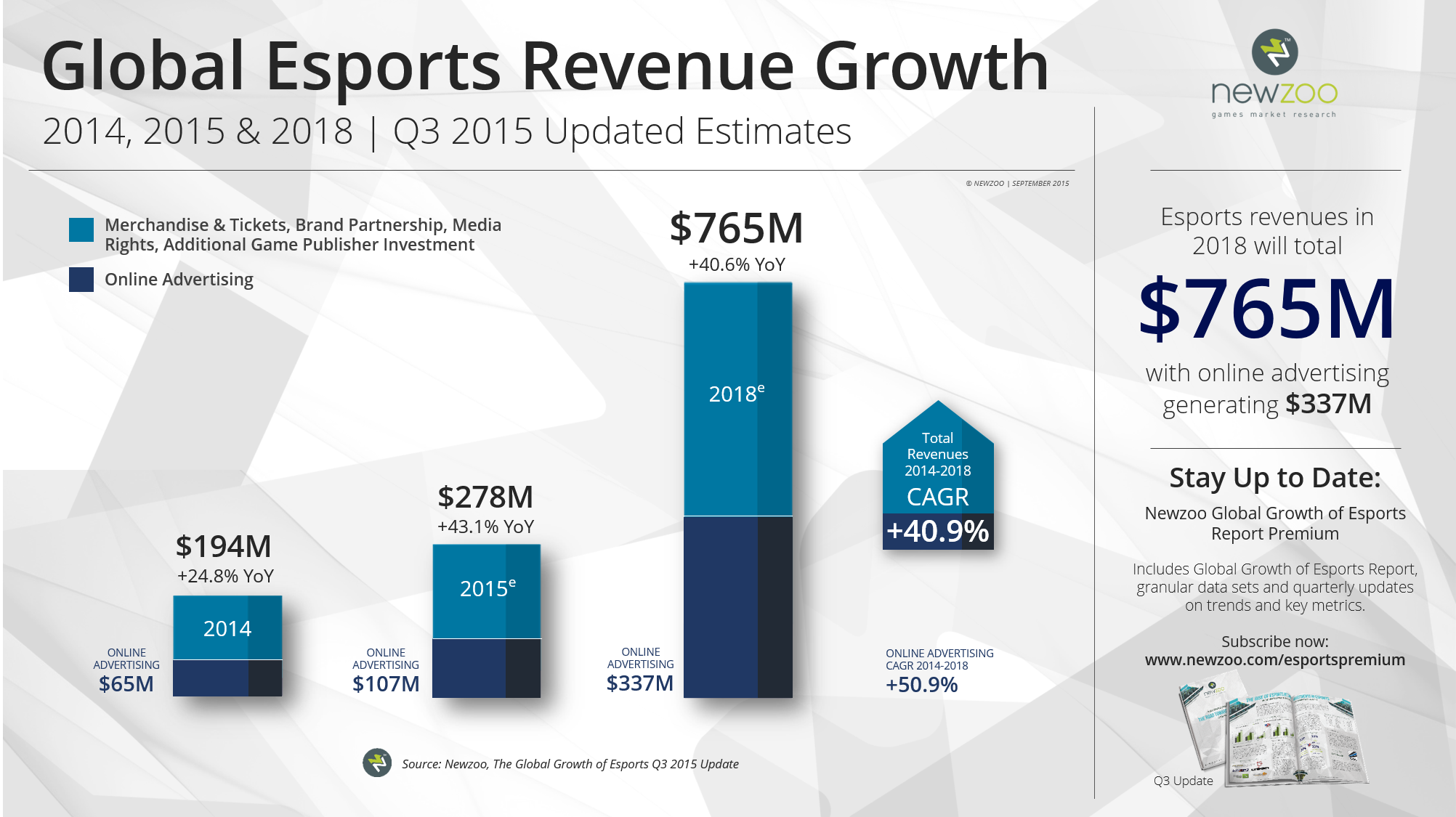 A full report on the global growth of esports is available here.