eSports market to approach $2bn by 2018 - report
SuperData pegs global market for eSports at $748 million this year, and it's expected to rise to $1.9 billion in 2018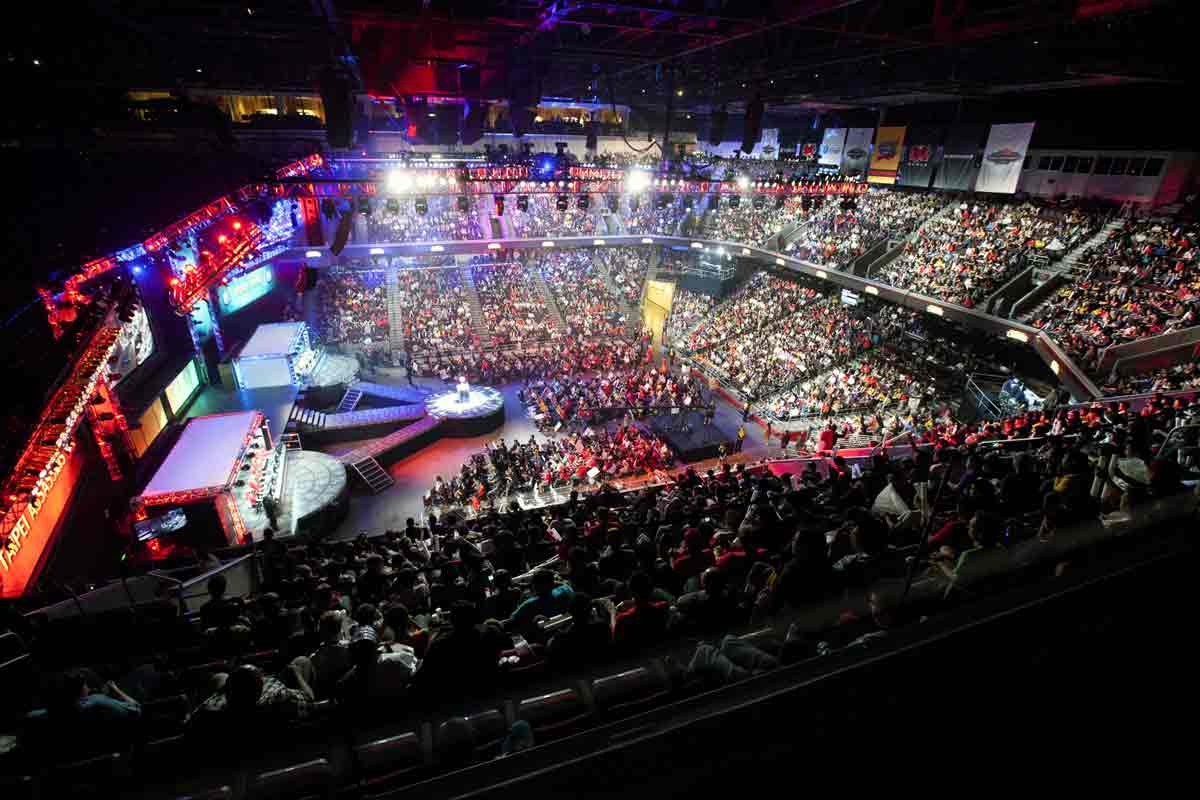 eSports is gaining momentum with each passing day, and as the market grows ever larger big publishers like Activision Blizzard are placing their bets. According to a new report from the researchers at SuperData, the global eSports business is valued at $748 million this year, driven largely by sponsorships and advertising, which totaled $579 million of that total.
The eSports market should see even more growth in the next few years, more than doubling to $1.9 billion in 2018. In addition to sponsorships, SuperData noted that direct revenue sources such as betting sites and amateur tournament platforms will become a larger factor.
Currently, brand advertising accounts for 77 percent of the market, SuperData found, and it should reach $1 billion by 2017. "eSports are becoming more mainstream and that has attracted traditional media channels like TBS and ESPN. So far, fans have had to seek out platforms to watch tournaments and players, but now people can stumble upon eSports while flipping through channels. Even old-fashioned brands are taking notice and there is a growing interest in advertising to the coveted millennial male demographic on a medium they know well," commented SuperData's Director of Research and Consumer Insights Stephanie Llamas.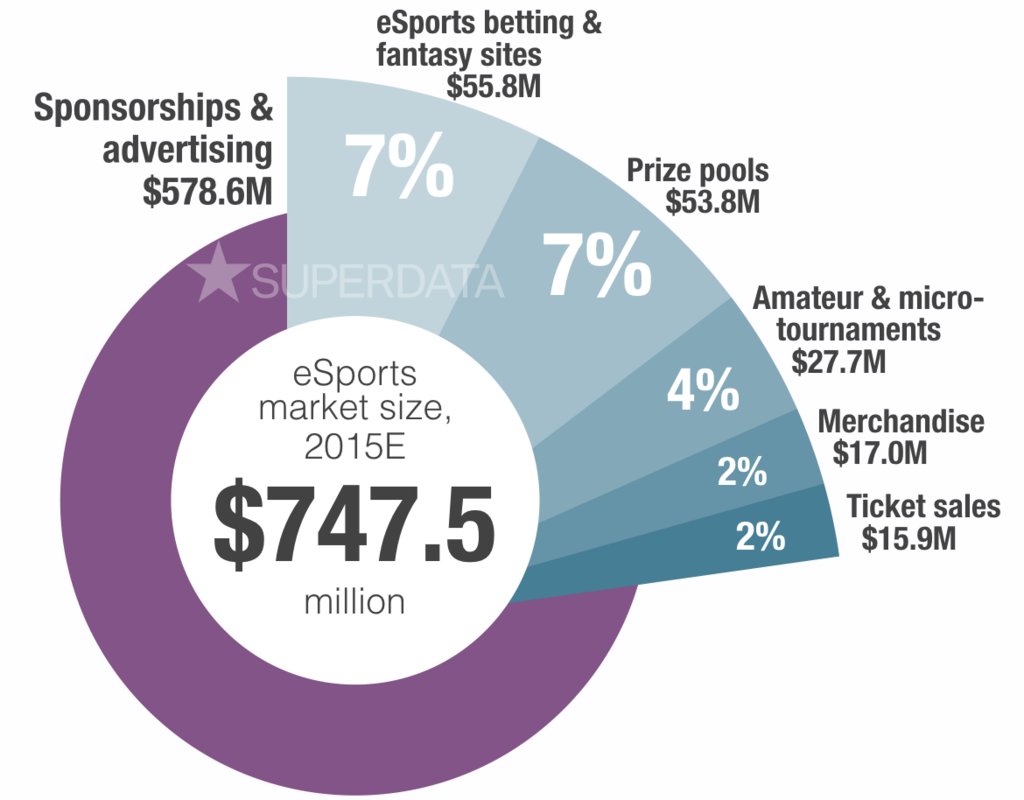 It's worth noting that eSports' presence in the West is gaining steam as well. Asia's eSports market is worth about $321 million but is "slowly giving way to western investment, leading North America and Europe to account for almost $400 million, over half of global revenues," SuperData observed.
Viewership this year for eSports is approaching 188 million, and similar to regular sports, pro players and various teams are gaining celebrity status and hordes of followers. Over a third of American eSports fans now choose which tournaments to tune into based on whether their favorite teams or players are competing.