Activision's move into eSports belated, but shrewd - Analysts
Industry watchers expect other traditional publishers to follow Activision Blizzard into competitive gaming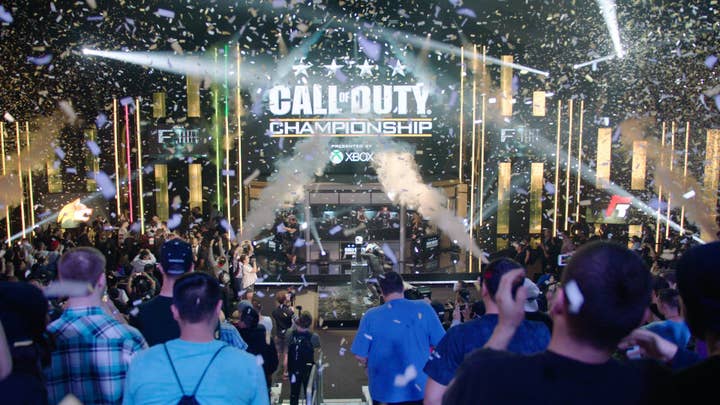 Today's a big day for eSports. Activision's announcement that it's created a division dedicated to the burgeoning sector, led by heavyweights Steve Bornstein (former ESPN CEO) and Mike Sepso (co-founder of Major League Gaming), validates eSports on a level not yet seen to this point.
As Stephanie Llamas, Director, Research and Consumer Insights at SuperData told us, "This is major for eSports since they are the first publicly traded, multi-platform publisher to participate at this level."
Wedbush Securities' Michael Pachter believes eSports may now see a surge of interest, similar to how virtual reality benefited from Facebook acquiring Oculus. "I think it's analogous (on a much smaller scale) to Facebook buying Oculus. Whatever people thought about the opportunity before, they have to consider it much more seriously now that there is a commitment from a well-capitalized firm," he remarked.
"Activision clearly sees a ton of potential to profit from eSports, whether from tournament fees/commercial sponsorship fees from events, selling tickets to events, televising events (and collecting ad revenue) or sponsoring skill based wagering on events. They clearly see an opportunity, and are apparently willing to make a large bet on the potential of that opportunity to drive future profits."
"Activision/Blizzard has great IP in eSports friendly genres... but has lagged behind Valve and Riot in developing robust eSports communities around their games"

Patrick Walker, EEDAR
Indeed, with Activision now pushing eSports hard and justifying it with shareholders, eSports is likely to continue growing at a rapid pace. "The creation of the eSports division by Activision further suggests that eSports is getting the infrastructure support it needs to be part of gaming culture long-term rather than a fad," noted Patrick Walker, VP of Insights at EEDAR.
With Bornstein in particular at the helm, Activision is likely to be able to leverage his network expertise to grow its eSports efforts on a monumental scale. "Given his vast experience in creating powerhouse media networks, we believe Mr. Bornstein is a great addition to create eSports networks with distribution across cable, satellite and OTT. We note that Activision Blizzard games were viewed and played by over 150 million people for more than 13 billion hours last year, comparable to the 150 million subscribers to ESPN," said RW Baird analyst Colin Sebastian.
Sebastian, who estimates that eSports will reach $1.8 billion in industry revenues by 2020, sees eSports as "one of the four key pillars of emerging growth in online media for Activision, driving user engagement and retention in the near term, while also expanding monetization in the long term. Overall, we believe eSports could become a meaningful revenue and profit contributor to Activision within 2-3 years, as the company monetizes its IP and product portfolio across alternative distribution channels."
While most are encouraged by Activision's big play, analysts we spoke to were surprised it took Activision this long to make a splash. "They already publish a number of popular eSports like Call of Duty and Blizzard titles like StarCraft (the father of modern eSports), Hearthstone, World of Warcraft and Heroes of the Storm. The only surprise is that it took Activision this long to do something like this. By letting other companies take control in the past, they gave away an opportunity to leverage their games through new and immersive media channels," Llamas noted. "Riot has done an incredible job of successfully using eSports as a marketing and engagement tool in order to retain their active player base and grow their addressable audience."
Walker agreed, commenting, "It can actually be argued that creating an eSports division is something that Activision should have done sooner. Activision/Blizzard has great IP in eSports friendly genres... but has lagged behind Valve and Riot in developing robust eSports communities around their games. Bringing in established executives to run a new eSports division is clearly a move to fast track eSports growth in their titles, especially Call of Duty, which has fallen behind Counter-Strike: Global Offensive as an eSport despite being the largest shooter with mainstream gamers.
"The hiring of executives with deep experience in sports television and an eSports league suggests that Activision is also likely to attempt to create platforms and services, such as leagues and viewing channels, that give them more control of the full player and viewer experience, as well as a higher percentage of the overall revenue created by their games from advertising."
There's no doubt that Activision's IP is highly suited to eSports, but as DFC Intelligence's David Cole pointed out, Activision Publishing and Blizzard tend to have different philosophies and approaches to the market as a whole. This could be one challenge that the company will need to tackle head on to make sure its eSports efforts succeed.
"Combining the expertise of veterans from both traditional sports media and eSports gives them the best of both worlds"

Stephanie Llamas, SuperData
"The reality is eSports is somewhat of a marketing play and a loss leader to help drive excitement among the user base of specific games," Cole observed. "So our main question on this new division is how will it coordinate among different products? eSports are often tied to very specific products and in the case of Activision Blizzard they not only have multiple products but Blizzard products are very different from Activision products like Call of Duty. So it will be interesting to see how they can gain synergy across different products, which seems to be the goal. We wonder if they will find new ways to monetize eSports across their products lines."
However Activision grows its eSports business, one thing is clear: other publishers are no doubt watching this play very, very closely. "Other large publishers will likely follow. In fact the games of many major publishers and developers are already in the eSports sector, so publishers and developers are looking at ways to participate more actively in eSports," said independent analyst Billy Pidgeon.
"In terms of the leadership Activision has put in place, it's a really shrewd move and one that other publishers will likely replicate when they inevitably join the space," Llamas added. "Combining the expertise of veterans from both traditional sports media and eSports gives them the best of both worlds: they have the chance to incorporate the innovations that have sustained the unwavering success of televised sports as well as the learnings of a long-time staple in the eSports world. Mike Sepso's former company MLG has organized events for Activision games, and even alongside ESPN, so he has a keen sense of what makes those specific titles successful."