eSports awareness to surge past 1 billion consumers in 2016 - Newzoo
Research firm credits increased media exposure, publisher involvement and formation of more leagues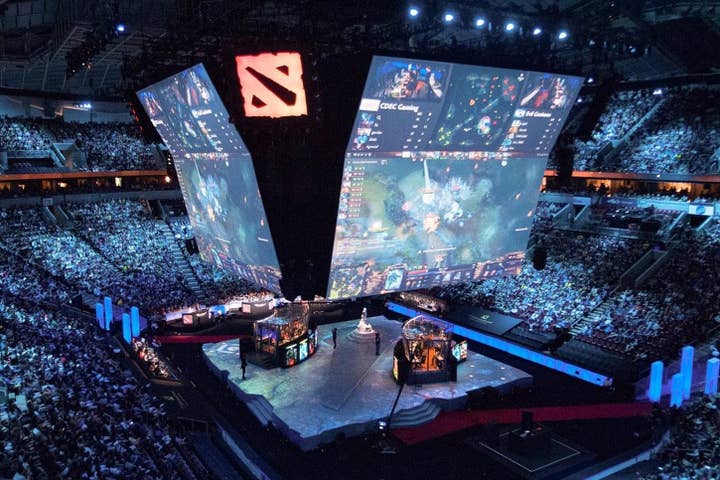 The competitive gaming scene is huge, and it's only getting bigger by the day. The latest eSports quarterly update from research firm Newzoo points out that this year should see awareness of eSports grow to more than a billion consumers globally.
"The explosive growth of eSports awareness is not coincidental. It can mainly be attributed to three things: increased involvement of mainstream media and broadcasters, a huge effort by publishers to build their eSports business and explosive growth in leagues and events organized on a global, regional, and particularly local scale," Newzoo explained.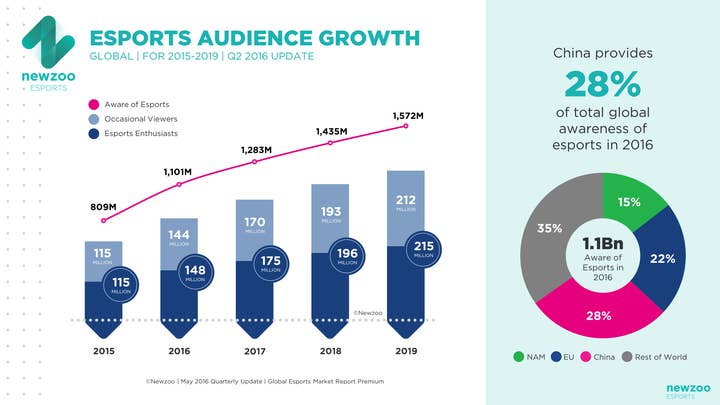 "Within the last 12 months, a huge amount of international and local media companies have either featured, or have actively started reporting on eSports. Not only has eSports proven to be a trending topic in the media business, but it has also given media companies an opportunity to attract a younger demographic. A similar movement has occurred with traditional broadcasters, who are launching eSports events that are partly broadcasted on TV. Turner broadcasting, for example, now host its own leagues, undoubtedly with the intention to pull the younger demographic back to TV. At the same time, ESL is launching a 24/7 eSports channel in Nordic and Baltic countries."
Newzoo examined 16 countries and found the average awareness of eSports among gamers increased from 53.7 percent in 2015 to 65.7 percent in 2016. Furthermore, the firm increased its audience figures from 131 million eSports Enthusiasts to 148 million. "Combined with the 144 million Occasional Viewers (those who watch eSports less than once a month and mostly tune in for a big event or watch along with someone else), the total audience will reach 292 million," Newzoo said.
You can read more from Newzoo about the eSports update on its blog.