ESPN to expand eSports coverage - Report
[UPDATE] Cable sports network says it hasn't committed to any additional eSports programming at the moment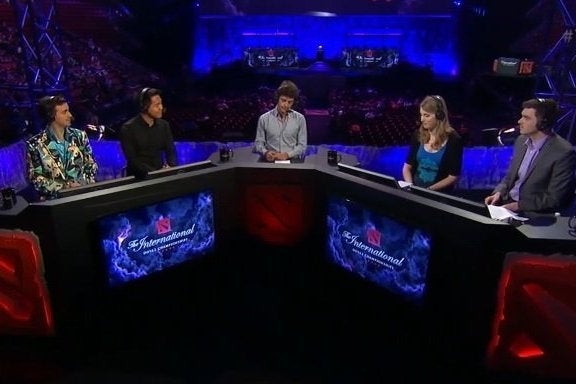 ESPN is looking to step up its coverage of eSports, according to a report on The Daily Dot. A source "close to" the network told the site it is taking the step after seeing how coverage of The International Dota 2 tournament performed on ESPN2 and its ESPN3 web channel earlier this month.
"ESPN were delighted" with The International's performance, the source said, noting the audience exceeded expectations across the board. Interestingly, the coverage was most popular on Microsoft's Xbox platforms, even though Dota 2 is PC game.
The next step for ESPN's eSports strategy will be coverage of Major League Gaming's Call of Duty competitions, with the source saying the network and the league are in advanced talks. In addition to airing Call of Duty matches on TV and online, ESPN and MLG are reportedly considering expanding the scope to other games.
[UPDATE]: An ESPN representative provided the following statement to GamesIndustry.biz: "ESPN3 has carried similar events in the past, including MLG and EA. We recognized The International as an opportunity to deliver a championship event, but have not committed to any other eSports coverage at this time."