ESA: SuperData's critique on us "gratuitous, misinformed"
Rich Taylor, ESA's Senior VP, Communications and Industry Affairs, responds to Joost van Dreunen's opinion piece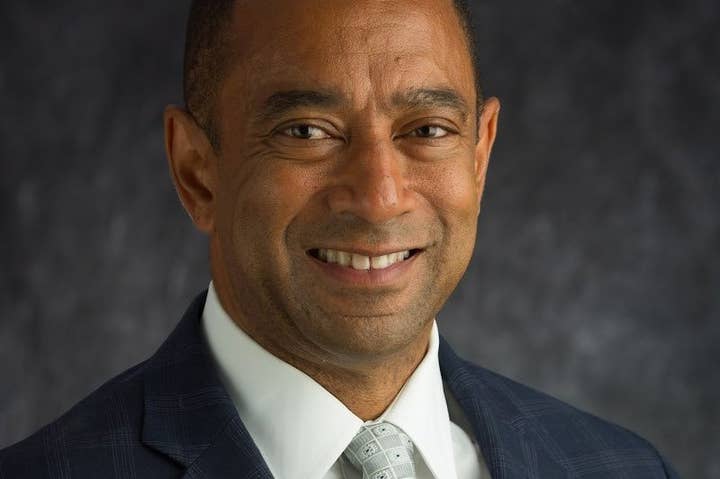 Last week, SuperData CEO Joost van Dreunen authored a misinformed, gratuitous critique of the Entertainment Software Association and our place in the video game industry.
For someone who purports to trade on industry facts, it is remarkable that Mr. van Dreunen's opinion piece was filled with so many errors. More than one million people follow ESA and our work on Facebook and Twitter. More than one million people joined our grassroots army of voting age gamers who work with us to promote and defend video games. What do these millions of consumers know that Mr. van Dreunen doesn't? Apparently a lot.
Most industry watchers know that ESA led the charge to protect and showcase the tremendous vitality and creativity of video games in front of the United States Supreme Court. Our landmark victory affirmed that video games are expressive works afforded the same First Amendment protections as books, movies and other art forms, providing a crucial foundation for our entire industry.
They also know that ESA works tirelessly to ensure that our industry has a strong voice by building and strengthening bridges with leaders in government, education, and business. Some examples include:
One can easily forgive not knowing one ESA accomplishment, but to miss the sheer volume of accomplishments that benefit the whole industry is just plain bad research.
"ESA's membership has expanded greatly in number and diversity... Our members publish games for every device with a screen-from consoles, PC, and mobile to handheld devices"
This is a serious time for our industry that requires mature and responsible leadership. We are in the midst of an incredibly transformative period, marked by remarkable change and innovation. Social and mobile games are extending our reach beyond traditional platforms; digital sales are doubling industry revenues; and advanced technologies, particularly virtual, mixed and augmented reality, are bending the boundaries of what constitutes a game.
ESA's membership has expanded greatly in number and diversity. We are proud to include the industry's largest players, like Activision Blizzard, Bethesda Softworks, Take-Two Interactive, Sony Computer Entertainment America, and Electronic Arts; console and mobile game leaders like Wargaming.net; international giants Tencent and GungHo; and virtual and augmented reality innovators, including Microsoft. Our members publish games for every device with a screen-from consoles, PC, and mobile to handheld devices. One of the most popular mobile games in the world, Hearthstone: Heroes of Warcraft - which, according to SuperData generates $20 million per month - is a property of Blizzard Entertainment, an ESA member. King Digital Entertainment, which van Dreunen laments is not an ESA member, is in acquisition talks with ESA member company Activision Blizzard.
Undoubtedly, we are best known for hosting E3, which, despite van Dreunen's claim, is the largest, most exciting event in video games, and one that reinvents itself every year. Last year's event - dubbed in many outlets as "the best E3 in years" - saw a roughly 60 percent increase in the number of exhibitors, including 27 virtual and augmented reality exhibitors. They showcased more than 1,600 products, including 100 never-before-seen games, hardware and other items. E3 2015 was also the most engaging in show history, generating an astounding 6.3 million Tweets and 7.5 million Instagram likes. Twitch reported that more than 21 million people watched E3 2015 on their site, which was an increase from 12 million in 2014 and 9.5 million in 2013. These milestones underscore the obvious: E3 has never been in a stronger position; it is the annual high point of entertainment, driving trends and conversations year round.
But, at this point, I'm just using facts to undercut his opinion and there's no elegance in belaboring the point by continuing to list our accomplishments. ESA has been defending and leading this industry since our formation. And, we will continue to protect our industry's ability to do what it does best - create the most innovative entertainment in the world.
I will acknowledge that van Dreunen was correct when he wrote, "The games industry is riddled with people that [sic] hold strong opinions." Thankfully, though, not everyone's positions are as misinformed as his.