ESA reportedly troubled by eroded trust, harsh management styles
Former president Michael Gallagher said to have exhibited "challenging" management approach that celebrated burnout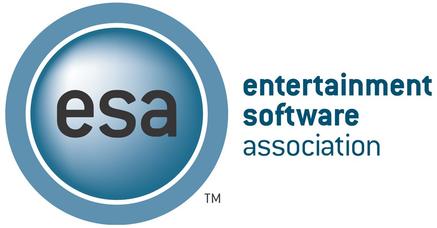 As the ESA continues to look for a new permanent president, it seems that whoever takes on the organization's leadership will have to contend not only with the external struggles of loot boxes, growing cries for unionization, and WHO classifications but also with internal discord as well.
In a Variety report that spoke to nearly a dozen industry professionals and current and former ESA employees (one of whom was apparently fired during Variety's investigation and offered a settlement not to talk about it), the picture of the internal workings of the ESA in the last few years under its former president Michael Gallagher isn't an inspiring one.
When Gallagher departed the organization last October (leaving it to interim president and CEO Stanley Pierre-Louis), it seems his resignation occurred well before his $1.4 million contract was up. It may have also been the direct result of board members Robert Altman and Phil Spencer visiting the organization to conduct interviews with various employees at the ESA about the current status of the organization, Gallagher's management style, and how he was impacting the body's goals.
Among the reported concerns about Gallagher are his management style, which employees speaking to Variety say was challenging and at times manipulative. One specific story comes from University of California-Irvine professor Constance Steinkuehler, who says she spoke to Gallagher at GDC 2017 and was offered unasked-for advice about management techniques.
"He said he really learned about how to maximize your workplace [at his previous jobs]," Steinkuehler said. "One thing he said was that if you had not burned people out in three years you probably haven't been working them hard enough. Another was that pitting people against each other competitively was a way to really get the most of them."
Steinkuehler also said that an employee she spoke to about the conversation later confirmed this sounded like Gallagher's management style. Gallagher has also gone on record speaking about crunch in the past, saying that "it hasn't been a significant issue in the game industry for the last ten years" and that it was "an issue we haven't had to deal with much."
Though Gallagher has received praise for his role in the 2011 ruling of video games as protected speech handed down by the Supreme Court (and reportedly received a $10,000 watch as a gift from the board as a thank-you), things have not gone as well in the industry since. The rise of loot box concerns, the WHO's classification of gaming addiction as a disorder, and the rise of US president Donald Trump complicated matters in ways the ESA under Gallagher was not able to rise to meet. In particular, the ESA's support of Trump's 2017 tax reform proposal upset potential incoming ESA members, driving them away.
And the wider view of the gaming industry seems to have suffered as well. A survey leaked to Variety by KRC Research from February of last year reports that over half of those surveyed didn't believe video games benefitted society or that the gaming industry demonstrated strong values or moral behavior. Just under half felt the gaming industry was not ethical or transparent.
In response, Gallagher has said that none of the allegations reported are true.
Interim ESA president and CEO Pierre Louis' statement on the future of the ESA was optimistic.
"We are excited about where the ESA is and where it is headed," he said. "One of our important goals is to ensure that the success of the video game industry gets told, to help shine a light on the benefits of video gaming.
"The ESA has been running very effectively throughout this transition and will continue to do so."