Switch game with nudity, sexual content erroneously given 'E' age rating
UPDATE: Do Not Feed The Monkeys is now heading back to stores with the correct ratings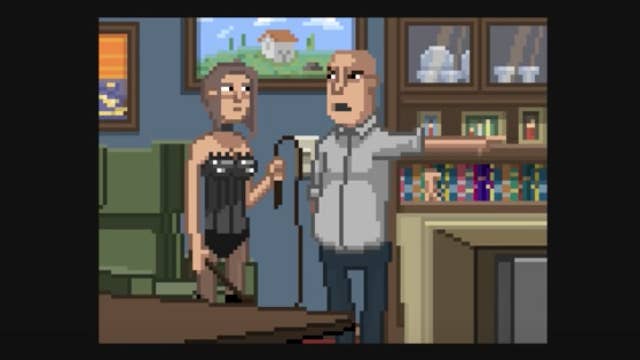 An indie game was erroneously released on Switch with the lowest age rating, despite containing mature content that includes nudity and sexual references.
Comical surveillance title Do Not Feed The Monkeys went live on the US version of the Nintendo eShop earlier this week, sporting an E for Everyone rating from the ESRB, GoNintendo reports.
However, developer Alawar's description warns that the content may not be appropriate for younger players or for viewing at work due to "nudity or sexual content, [and] general mature content."
GoNintendo adds that it's possible to see nudity within minutes of starting the free demo, albeit stylised in a retro, pixelated form.
The game has since been pulled from the eshop and remains unavailable in all regions.
In a statement via Twitter, developer Alawar said: "As some of you may know, we intended to release Do Not Feed The Monkeys on Switch today. Unfortunately, we had to change the ratings.
"We are waiting for the rating update to be tested, and we'll be able to release the game after that. Sorry for any inconvenience."
GamesIndustry.biz has contacted Alawar and Nintendo for more information.
Update: A patch with updated rating certificates has been released, Alawar has told GamesIndustry.biz. The game will now be rated Mature 17+ by ESRB and 12+ by PEGI.
The developer said Do Not Feed The Monkeys is now avaiable on the European eShop with the correct ratings, although at the time of writing GamesIndustry.biz cannot find it on various European Nintendo websites. It is expected to return to the eShop in North American markets soon.
As to how the error occurred, Alawar said it would not "point fighters at anyone in this situation... things just happen sometimes."
"The most important thing is we've fixed it and are very grateful for all the support fro the Nintendo team and rating agencies managers," the studio said.