Epic offers support for third-party key sales -- but not for exclusives
Update: All Epic Games Store keys will be sold through the Humble Store, including exclusive titles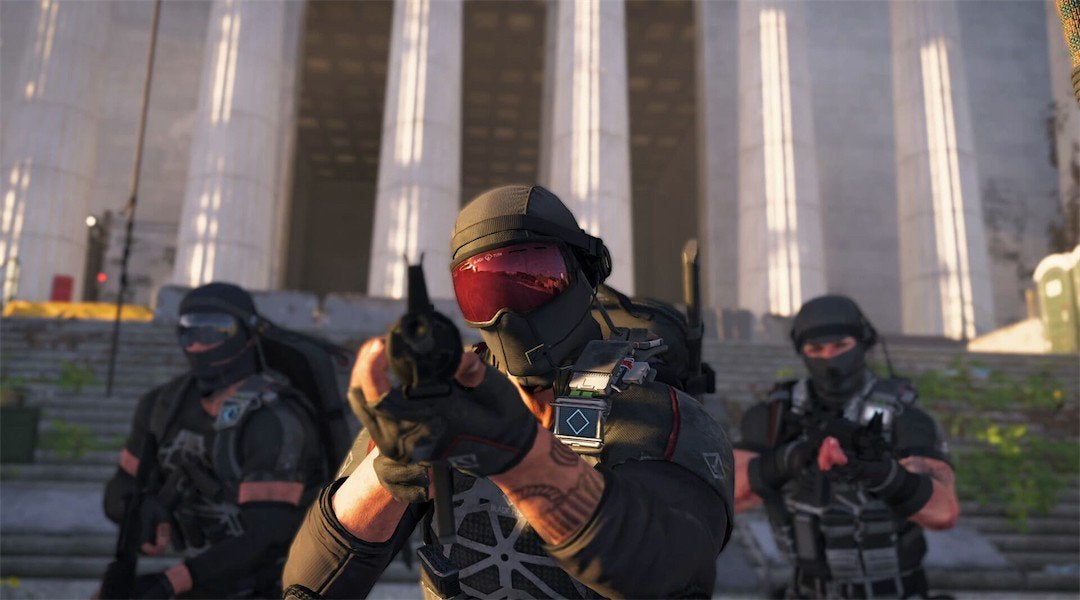 Original story, March 18, 2019: Epic Games' Tim Sweeney has offered full support for third-party key sales, but not for games that have exclusive agreements with its own storefront.
The game at the centre of the issue is Ubisoft's The Division 2, which was confirmed as a co-exclusive between Ubisoft's UPlay and the Epic Games Store in January. At that time, it was the single biggest game to drop Valve's Steam as a distribution platform.
However, The Division 2 was also pulled from other third-party retailers, despite initially being available for pre-order -- retailers like Gamesplanet, as reported by DualShockers, which admitted it would be unable to offer full support for those pre-order purchases.
Responding to accusations that the exclusivity of The Division 2 is anti-consumer on Twitter, Epic founder Tim Sweeney defended the deal on grounds of encouraging competition in a market dominated by Valve.
"Epic Games seeks exclusive games in order to have a unique lineup of games so there's another reason for gamers to come to our store," he said.
"It's a good question and we wholeheartedly support key sales for non-exclusive games"

Tim Sweeney, Epic Games
One Twitter user argued the point, making specific reference to the fact that smaller retailers -- and not just Steam, the market leader -- were being excluded from selling The Division 2. Those retailers, the user said, are, "one of the few ways with which developers can get an even higher percentage of a key sell."
"Let us dig into this topic here," Sweeney said. "It's a good question and we wholeheartedly support key sales for non-exclusive games."
Sweeney offered no further comment on the topic, but comments elsewhere in the Twitter thread underlined why restrictive exclusivity deals are necessary for the Epic Games Store to grow and thrive.
"The Epic Games store has a small feature set because we chose to launch it as soon as we had the core feature set up and running, rather than waiting," he said.
"As to a store competing on features alone, we believe that wouldn't be enough to gain traction. Steam has plenty of features, perhaps in some areas too many, and we believe gamers come to a store for particular games rather than for store features."
Sweeney also shared the roadmap for the Epic Games Store, which you can see in full here.
The Trello board lists the new features that will be added over the next six months and beyond. In the near term, this includes cloud saves and and video hosting, user reviews and wishlists in the mid-term, and achievements and automated refunds in the long-term. To Sweeney's point, the vast majority are features already offered by Steam.
Ultimately, though, Sweeney conceded that these exclusivity deals are the means to an end. Consumers may be inconvenienced right now, but it will build towards a more profitable and egalitarian market for both developers and gamers in the future.
"I understand," Sweeney said. "I'd rather have one single game library and movie library too. Hopefully some day [sic] all of these stores, including ours, will be replaced with a 100% open digital commerce ecosystem giving developers an even better deal than 88%.
"Till then, we need competition."
Update, March 21, 2019: Epic will allow keys for exclusive games to be sold on the Humble Store, the company said at GDC yesterday.
Epic has signalled a change in its policy around keys for exclusive games, which it had previously restricted to sale on the Epic Games Store alone. The Humble Store will now be able to sell those keys, in addition to keys for all games sold on the Epic Store.
"Epic will receive no revenue share from the sale of those games purchased through the Humble Store," the company said in a statement. "The partnership will launch with keys redeemable on the Epic Games store, and soon Epic will enable players to link their Epic and Humble accounts for direct purchasing."
Humble was a particular point of debate in the issue around key sales, due to the fact that it directly links sales to charitable donations. As such, Epic allowing exclusive games to be sold on the Humble Store is not necessarily indicative of a more open policy around third-party key sales in general.