Epic Games vets license Unreal for triple-A mobile adventure
BitMonster, and indie startup, has entered a long-term, multi-title deal with Epic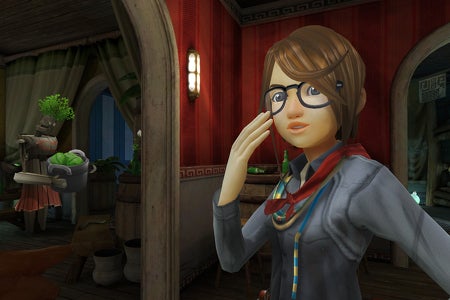 BitMonster Games, a new independent startup comprised of six veterans of Epic Games (including Gears of War 3 lead gameplay designer Lee Perry), has announced a long-term, multi-title licensing deal to use Epic's Unreal Engine to create 3D mobile games. The first game, called Lili, is for iOS and is billed as an adventure RPG hybrid. It's currently in its final stages of production.
"BitMonster is set to deliver the triple-A production values that appeal to discerning players," said Joe Kreiner, head of North American licensing at Epic Games. "Given this team's crazy mix of passion, talent and chemistry, and with the latest Unreal Engine tools in their hands, BitMonster has a winning recipe for success."
"Epic has been extremely supportive of our new studio and in helping us build the game of our dreams," said Lee Perry, president of BitMonster. "We set out to create an adventure that is appropriate for nearly anyone. As a designer, it's exciting to see that the Unreal Engine 3 tools are better than ever, and they provide everything we need to achieve a gratifying and imaginative experience."
BitMonster will be showing off Lili at Casual Connect in Seattle later this month.