Enter the UK Best Places To Work Awards 2022 today
The event will take place in Brighton this July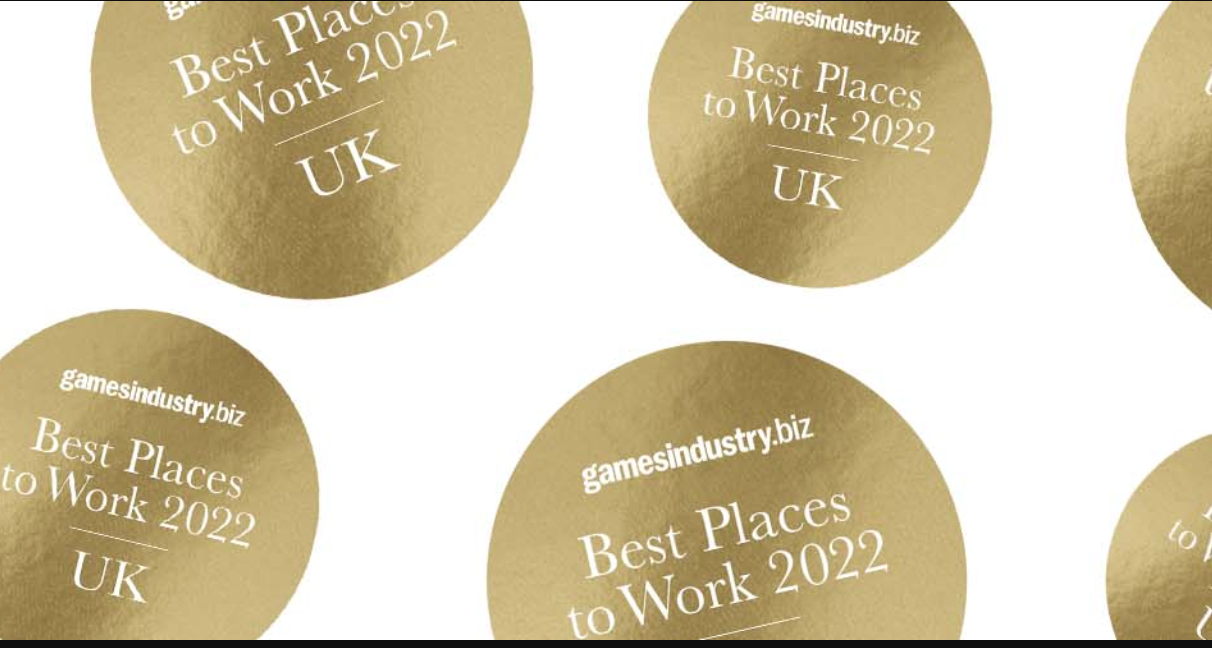 You can enter the GamesIndustry.biz UK Best Places To Work Awards 2022 from today.

The awards are open to all UK games companies, including developers, publishers, service companies, retail and media, and you can submit your company through here.The deadline is Monday, June 20th.

The event itself is scheduled to take place on Tuesday, July 12th in Brighton following two years as a digital-only event, and will form part of the Develop:Brighton conference. The awards are presented by Amiqus, G Into Gaming and Playground Games. Other partners include Ukie, Develop:Brighton and SpecialEffect. For sponsorship enquiries, contact George Corner.

The Best Places To Work Awards are based on a two survey system, one for the employer to fill in (and worth 25% of the score) and the other for employees (75% of the score). We have also further strengthened our red line check system, to help ensure underrepresented groups within these organisations are heard. For a detailed rundown on how the awards process works, our Frequently Asked Questions and how these awards are judged, click here.

All responses are entirely confidential and deleted once the reporting is complete. Businesses that do not win will not be named.

Participant can receive a free report from us featuring their overall scores, and we also have benchmarking and advanced reports available for a fee.

Our big special award also return, where we will name companies who are showing excellence in the areas of Diversity, CSR (Corporate Social Responsibility), Health & Wellbeing, Education and our new Environmental Award will also return. These awards are automatically entered by those who sign-up, and are based on how you score in these individual areas. We'll close the awards by announcing the 2022 UK Best Boss.

To take part, simply click here. If you want to submit someone for the Best Boss award, email bestplacestowork@gamesindustry.biz. The deadline for all completed entries is Monday, June 20th.

Last year's winners included Creative Assembly, Criterion, NaturalMotion Games, Double Eleven, Sports Interactive, Space Ape Games and many more. You can see last year's winners and watch last year's awards through here.

The US Best Places To Work Awards campaign has now ended, and winners will be revealed on Thursday, May 12th. The Canada Best Places To Work AWards will also return later in the year.

For more details, contact bestplacestowork@gamesindustry.biz. For sponsorship enquries, contact george.corner@reedpop.com.