Elden Ring and Nintendo Switch come out top in February | UK Monthly Charts
But overall market continues to fall as console sales slow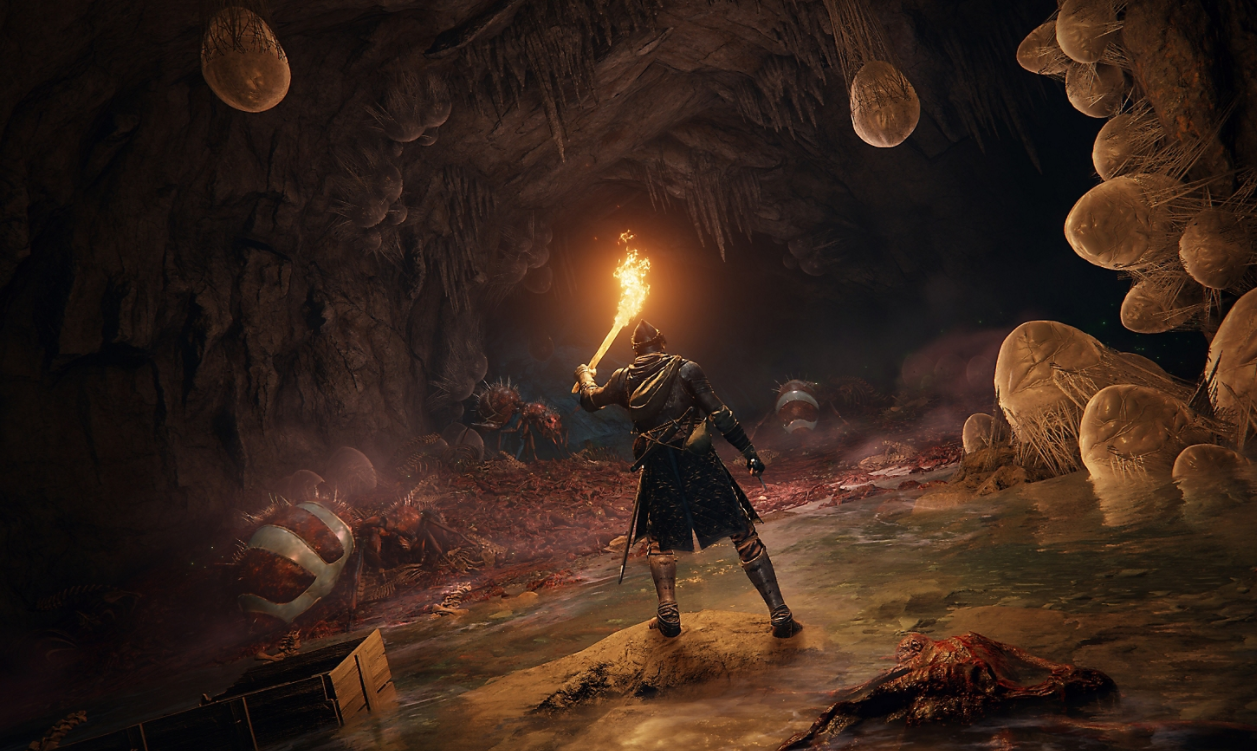 2.4 million digital and physical video games, 93,000 consoles and over 600,000 accessories were sold in the UK during February 2022.
It was a month that saw a number of major games released -- including Elden Ring, Horizon Forbidden West and Dying Light 2. However, software sales were down 14% in February 2022 compared with the same period in 2021, according to GSD sales figures.
1.46 million games sold were digital downloads, which is down 17% compared with the same period last year. Physical game sales reached over 900,000 units, which is a drop of 9% compared with February 2021.
Digital data includes games sold by most AAA publishers (Nintendo is a notable exception). For the full breakdown of who is included, check the bottom of the article.
The biggest new release of last month was comfortably Elden Ring by Bandai Namco and FromSoftware. The game was a huge hit, and is the fastest-selling new IP since The Division in 2016. The action RPG sold double the second place game, Horizon Forbidden West, which also saw a strong start to life. The Sony game will likely jump up and down the chart as more PlayStation 5 consoles are released.
Dying Light 2: Stay Human comes in at No.6. Digital data is unavailable for this game, so it may well have charted much higher if download numbers were available. Finally, the third game in the Total War: Warhamer series made No.7.
The biggest new release in February last year was Super Mario 3D World + Bowser's Fury. Also, sales of Grand Theft Auto 5 and Call of Duty were far stronger last year than they were in February this year.
SLOW MONTH FOR CONSOLE SALES
It was a quiet month for UK games console sales, as supply issues for PS5 and Xbox Series X continue.
According to GfK figures, 93,000 consoles were sold last month, which is a drop of 24% over January. All three platforms saw a drop in sales compared with the month before, and only Xbox Series S and X saw an increase in sales compared with February 2021.
Nintendo Switch was the best-selling machine, but sales are down by over 30% compared to the same period the year before. However, it is significantly up in comparison to February 2019 and February 2020 (pre-pandemic levels).
So far this year console sales are down 33.4%, primarily due to a decline in the availability of PlayStation 5.
XBOX CONTROLLERS JUMP UP ACCESSORIES CHARTS
A drop off in console sales inevitably results in a decline in the accessories market. Over 604,000 add-on products were sold last month, a drop of 21% compared with January and a fall of 28% compared with February last year.
Despite stock issues for PS5, the console's DualSense Wireless Controller returned to No.1, but it was run close by two Xbox controllers -- the Black Wired Controller (at No.2) and the Shock Blue Wireless version (at No.3). Last month's No.1, the PS4 DualShock 4 controller, falls to No.4. The Pulse Red Xbox controller completes the Top Five.
The highest charting accessory not by a first-party company is the Ear Force Recon 50X Headset (Black) from Turtle Beach, which drops three places to No.6.
GSD February 2022 Top 10 Games (Digital + Physical)
Position
Title
1
Elden Ring (Bandai Namco)
2
Horizon Forbidden West (Sony)
3
FIFA 22 (EA)
4
Pokémon Legends: Arceus (Nintendo)*
5
Grand Theft Auto 5 (Rockstar)
6
Dying Light 2: Stay Human (Techland)*
7
Total War: Warhammer III (Sega)
8
Call of Duty: Vanguard (Activision Blizzard)
9
Red Dead Redemption 2 (Rockstar)
10
NBA 2K22 (2K Games)
* Digital data unavailable
GSD digital data includes games from participating companies sold via Steam, Xbox Live, PlayStation Network, Nintendo Eshop. Participating companies are Activision Blizzard, Bandai Namco, Big Ben Interactive, Capcom, Codemasters, Electronic Arts, Focus Home Interactive, Koch Media, Konami, Microids, Microsoft, Milestone, Paradox Interactive, Quantic Dream, Sega, Sony, Square Enix, Strelka, Take-Two, Ubisoft and Warner Bros. Nintendo and Bethesda are the notable absentees, alongside smaller studios.