Eiyuden Chronicles Kickstarter raises more than $4.5m
Suikoden developers' crowdfunding campaign for a new JRPG brings in site's third highest video game total ever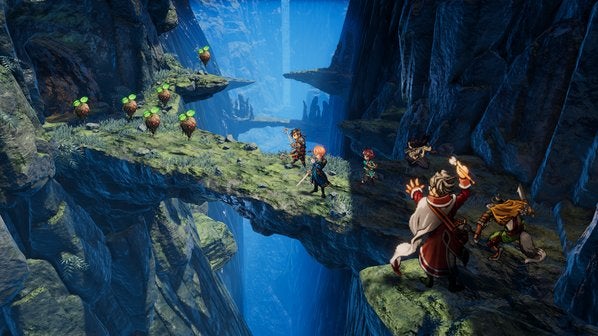 The Kickstarter campaign for Eiyuden Chronicle: Hundred Heroes has come to a close, with the Japanese RPG project bringing in a total of ¥481,621,841 ($4.5 million) in crowdfunding.
That's the third-highest total for any video game project in the site's history. Shenmue 3's $6.3 million total in 2015 remains the record holder, with fellow 2015 project Bloodstained: Ritual of the Night $5.5 million sitting in second place.
Like those two games, Eiyuden Chronicle sees developers from a cherished series returning to those roots. In Eiyuden Chronicles' case, the series is Suikoden, and there are actually a number of creators returning to make the spiritual successor.
Among the key developers who are reuniting to work on Eiyuden Chronicle are Suikoden co-creator Yoshitaka Murayama, Suikoden IV producer and writer Junko Kawano, and Suikoden Tierkreis director Osamu Komuta.