EEDAR: Strong multiplayer is key to mobile success
Research firm launches a new suite of products to help mobile/social devs optimize games; we discuss the market with Jesse Divnich
Video game research firm EEDAR, which already has a proprietary database of over 100 million internally researched data points from more than 90,000 physical, digital, mobile, and social game products, is gearing up for the launch of a new service to assist mobile and social developers. EEDAR informed GamesIndustry International that its new suite of mobile. tablet and social products will aim "to improve sales potential and game quality for titles utilizing in-app monetization."
EEDAR said that one of the most important things a developer can do is to optimize a game before launch. "EEDAR is able to provide an assessment at any point during the development cycle and accurately project key performance measurements of the final product, in addition to a qualitative assessment that provides feedback from the perspective of a professional game critic and consumers," the company said about its new product suite.
GamesIndustry International spoke with Jesse Divnich, VP of Insights at EEDAR, to get an overview of the key takeaways from the firm's research on the mobile and social markets. Divnich stressed that developers must be prepared with their in-game monetization strategy for retention and boosting conversion rates before a title is released into an app store.
"When the mobile game market was emerging, developers could optimize key monetization features after a game's launch. The onboarding acquisition process had a long tail. Today, due to competition and larger consumer awareness, the time to peak engagement is rapidly shortening," he noted.
"The correlation between retention rates and the inclusion of multiplayer and social features is ridiculously high"

Jesse Divnich
"Facebook/Social games are a perfect example. Games like Farmville took nearly a year before they reached their peak users. It gave Zynga ample enough time to adjust game features to increase engagement monetization rates. Now, Social games are peaking within weeks and this idea of always being in 'beta' quickly shows its weaknesses when you are onboarding the majority of your lifetime users in only a few weeks," he continued. "The mobile market is beginning to reach that point. Mobile games are making more headlines, consumers are becoming aware of hit titles faster. Simply put, consumers are engaging mobile games closer to a game's release date and sleeper hits are becoming less prevalent."
Even getting highlighted by Apple doesn't mean what it used to. Developers can squander a great opportunity if they don't make an effort to optimize. "Being featured by Apple no longer means weeks or months on the top charts. At most you have seven days and if your title is not fully optimized, you will leave money on the table," Divnich added. "Going forward, developers must ensure they're launching with maximum optimization, both from an artistic and scientific perspective. This means dedicating more resources to pre-launch analytics and qualitative testing."
So what are some other notable mistakes developers are making? Well, mimicry certainly isn't helping. Just because something works in one game doesn't mean it can be successfully "borrowed" for a different game.
"There are still a large chunk of developers that are still too short-sighted. Clash of Clans has been a top seller for a few months and nearly 50 percent of the concepts and vertical slices that come across my desk in some way or another have an 80 percent overlap of Clash of Clans' engagement loop. After we perform our assessments, some developers are disappointed to learn their retention, conversion, and monetization rates potential are a fraction of the results Clash of Clans has produced," observed Divnich.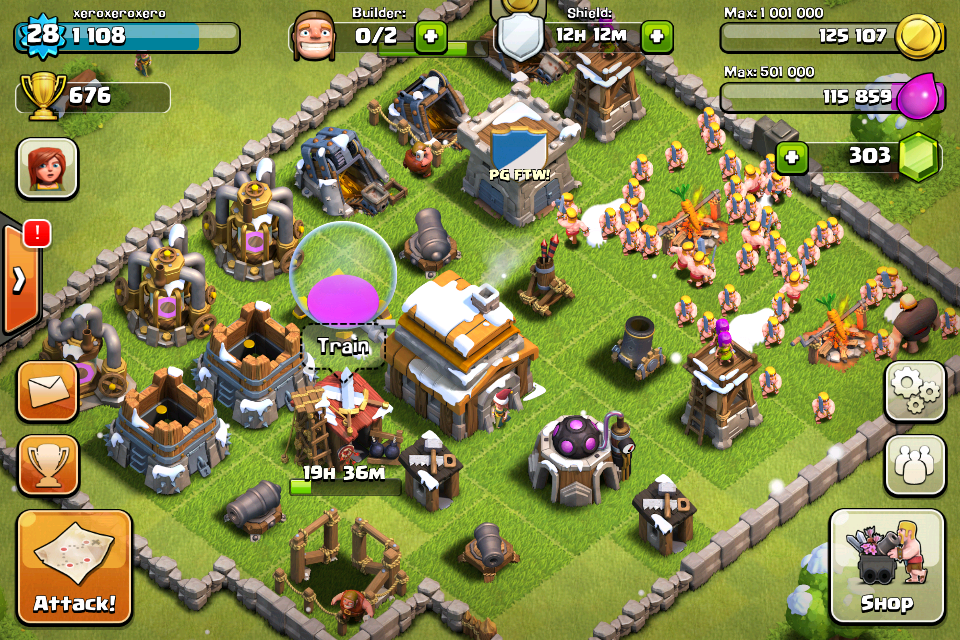 "Developers must understand that what's fun today, may not be fun tomorrow, and after the long-grind they faced in Clash of Clans, a lot of consumers don't want to 'start over' the same process in another game. As mobile gamers, we are still finicky. We tend to get our fill on game features more quickly than other gaming verticals."
Even if your game is successful at the start, retention is a real problem, as it's hard to create a game that has legs. "Competition within the mobile markets is at its fiercest, and every week there are at least seven high-quality releases trying to fight for our attention. The increase in competition, media coverage, and consumer awareness has driven down retention rates, for some genres, to dangerously low levels," Divnich explained.
The key, he said, is to drive connectivity with a very attractive multiplayer component. "Right now, the tried and true method for improving retention has been multiplayer and social features. The correlation between retention rates and the inclusion of multiplayer and social features is ridiculously high," Divnich noted. "We do issue caution, however. Just because games with strong multiplayer and social support sell well doesn't mean slapping on a multiplayer component will automatically make your game a success."
"We've seen this trend occur in the traditional HD gaming space. Call of Duty: Modern Warfare created a multiplayer frenzy and everyone thought by cuffing on a multiplayer component their game, too, would be a success. While it helped for some, those that tacked it on were met with lukewarm or disappointing reception. We still encourage our developers to implement new ways of approaching multiplayer and social features, but how they are implemented is key to improving retention rates," he continued.
While the mobile/tablet space is getting all the attention these days, and social gaming on Facebook has seen sharp declines, that doesn't mean developers should automatically ignore the social space. There can be opportunities there as well, especially if developers optimize their titles.
"The social platform is still viable and profitable for many developers," Divnich remarked. "Two years ago developers were fanatic about releasing on the social platform, but they oversaturated the market. There was too much choice in a market, there were no switching barriers for consumers, and there existed too many rip-offs of the standard Farmville or Bejeweled engagement loop. Additionally, Facebook couldn't keep up with the demand for innovation. Being a platform where consumers violently resist change (e.g. Timeline), it's difficult to support new tools and back-end features for developers without changing the whole experience altogether."
"Developers can still be profitable on social platforms, but we certainly approach that space more cautiously," he concluded.