Edge Case Games raises $2.7m
Developer behind Fractured Space gets boost from Mercia Technologies and Seasun Games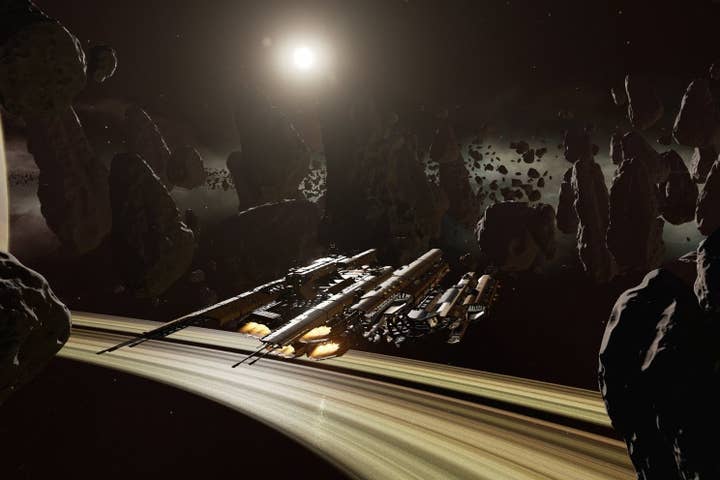 Edge Case Games, which launched the tactical MOBA Fractured Space on Steam Early Access a year ago, today announced that it's been able to secure further funding in the amount of £1.75 million ($2.7 million) to expand its business. UK tech investor Mercia Technologies previously invested $1.5 million in the studio and now it's putting more money into Edge Case. On top of that, Chinese games company Seasun Games has invested $1.5 million. The new partnership with Seasun was reached with the support of the UK Trade & Investment department.
"We are delighted to receive further investment from Mercia, and a £1m investment from Seasun Games will help drive our business forward. The strategic relationship with Seasun Games, and the opportunity to expand into Asia with their support is a game changer for us," said James Brooksby, CEO and co-founder of Edge Case Games.
"Our new partnership with Edge Case Games brings an exciting space MOBA into our portfolio. By leveraging Seasun Games' publishing experience we will work with Edge Case Games to bring the studio's expertise of online space games to phones and tablets, and break into the Asian market," said Jun Lei, Board Director of Seasun.
"Edge Case Games is the perfect mix of an experienced and dedicated team, strong management and successful initial commercial traction, and we are confident that they will effectively enter the Asian markets and enjoy great success," added Mike Hayes, Investment Director and Head of Digital at Mercia Technologies PLC.
Fractured Space gained 400,000 users in its first five months on Early Access. Edge Case is currently working towards a full commercial launch in early 2016.