EA's survival has been a "rare" feat, says Gibeau
EA Labels boss very proud of company's position and offering the "best of the best" with Battlefield 4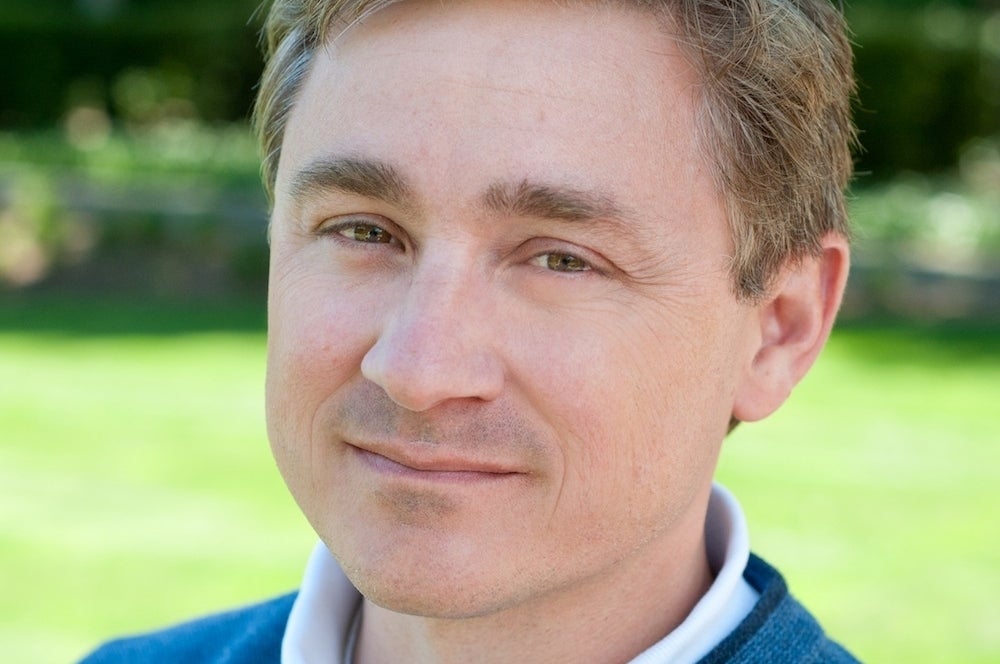 EA's had a rough couple years, as shareholders watched the stock drop from around $25 back in the winter of 2011 to just about $11 last August. Today, shares in Electronic Arts have rebounded to nearly $18. While investors were impatient with former CEO John Riccitiello's "three-year plan" (which started back in 2007), it would appear that the digital transformation is reaping dividends. At last week's Game Developer's Conference, GamesIndustry International sat down with EA Labels president Frank Gibeau (a possible replacement for Riccitiello) to discuss the state of EA and the publisher's reveal of Battlefield 4.
Gibeau has been with EA throughout the struggles and successes, and he truly believes EA is in a position now that will enable it to navigate the fast-changing games industry landscape. Gibeau explained to us that many other companies would have perished long ago in attempting to overhaul a business model.
"It's a dynamic industry. At one moment social is the hottest thing in the history of man, and the next minute it's not. One minute console is dead, the next minute console is incredible. There's no market in Russia, Brazil, China, and now we're seeing some of the largest markets in the world in the emerging market. The dynamic change that's happening in the gaming business is incredible, and the fact that EA has been able to navigate through that and grow profits over the last several years and actually change our revenue from being 100 percent packaged goods to where over the last 12 months 40 percent of our business came from online, it's very rare that you find companies that are positioned in an old model that are able to actually transition to a new model and survive," Gibeau stressed.
"It's very rare that you find companies that are positioned in an old model that are able to actually transition to a new model and survive"

Frank Gibeau
"In fact, the majority of industrial history in the west is littered with examples of companies that go out in the wilderness and don't come back ever," he continued. "We've actually gone out of the wilderness and come back. It might have taken a little bit longer than some folks thought but I gotta tell you, the company is strong, it's growing, it's profitable, people are excited about the future, our products are great. Our big products like FIFA and Battlefield and The Sims and Sports business is growing and we're adding new IPs. Are we perfect? Far from it, but I'm very proud for one, and I think if you talk to anybody on the management team we're very proud of where we're positioned right now as a company in terms of what we have in front of us on mobile, on Gen3 consoles and what you see in front of us on Gen4 as well as, frankly, the PC. We've got some great results there as well as what's happening in emerging markets. I feel good and very optimistic about where EA is right now."
One of EA's biggest IPs at the moment is Battlefield, and judging by the recent gameplay video reveal of Battlefield 4, the Frostbite 3-powered next-gen experience is set to impress. While EA no longer has the alternating one-two punch in Battlefield combined with Medal of Honor to "dethrone" Activision's Call of Duty franchise in the shooter market, Gibeau is no less confident in EA DICE's ability to grab market share with the next Battlefield. And as far as EA is concerned, Battlefield has to compete for dollars with any of the big, triple-A games on the market, not just shooters.
"Call of Duty is a competitor to Battlefield, but so is Assassin's Creed, and so are all the other titles that are aiming to be in the top 20. So yeah, we're a competitor to Call of Duty just like we compete in our Sports business and other places, but we're not fixated solely on them. We had an incredible run on Battlefield 3 - the accomplishment of generating north of 17 million units, based on our last public announcement; what other product has done that in recent memory? So that part of the strategy worked extremely well, exceeded our expectations and what we just showed you tonight we think is going to create the biggest Battlefield we've ever created. We're very excited for gamers to get their hands on the product," Gibeau noted.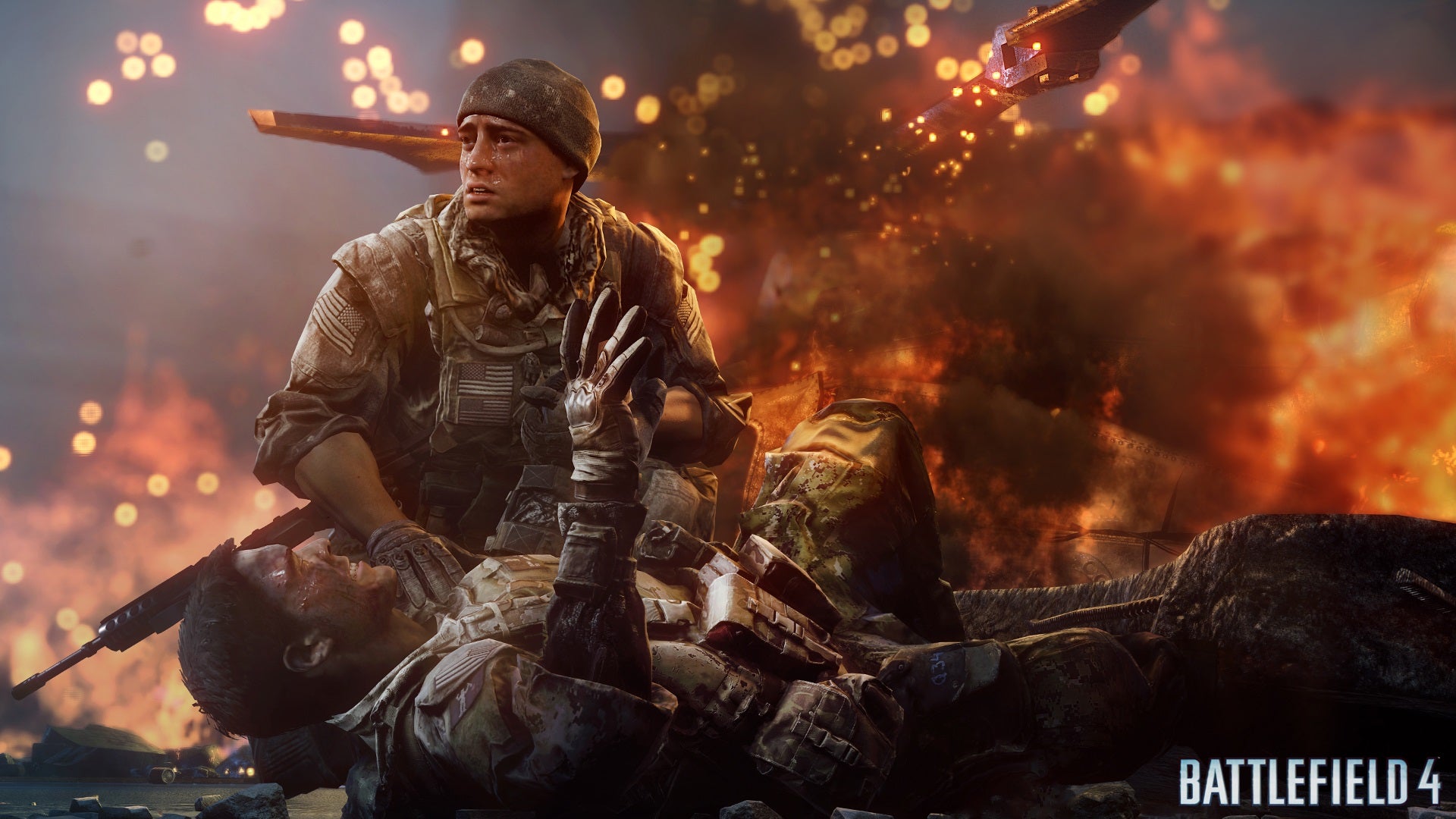 "The Medal of Honor prong of the strategy didn't work; it just flat-out didn't work. We tried some things, we built a business initially, but it didn't reach our expectations and that's widely understood and widely known. But I think what you're seeing in Battlefield 4 is truly the best of the best at EA and what we believe we can deliver in the next generation. So that's where our focus is."
During our interview, we had to ask Gibeau about his thoughts on possibly becoming the next CEO, but understandably he declined to comment. That said, he did praise Riccitiello for steering the company towards a digital future, and it's clear from everyone we've spoken with at EA, that Riccitiello was a well-liked leader for the publisher.
"John was an important part of the history of Electronic Arts; he really brought a vision at a time where the company was looking for a new mission, which was digital and a transformation from a packaged goods company to a service company. And I had worked for John in his prior tour at EA and I really knew him well. I really liked working for him - he was a great guy and I think he did some incredible things for the company from a vision standpoint, from a leadership standpoint," Gibeau commented. "And he made the decision to resign from the company because he felt he was accountable for the results, and when that was announced, we were all very surprised by it. And because we're all employees of EA and we care about the people and the products, we really listened to what he said."
Investors will no doubt be keeping a close eye on EA as the company seeks to appoint a new CEO. Gibeau is clearly aware of the challenge ahead to contain costs and maximize EA's bottom line. "Our job in the transition is to manage costs very carefully, we have no intention of growing costs; we need to be very good stewards of the resources of the company and that's what we're going to continue to do," he said.