EA's Peter Moore: Zynga has "dropped to their knees"
The EA COO compares Zynga to a runner "hitting a wall"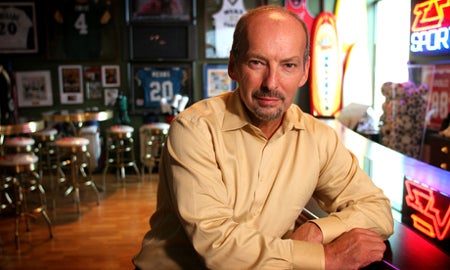 Zynga's struggles continue, as the stock can barely manage to hit $3.00 (as of this writing, it's trading at $2.75), and the rapid plunge of the leading social games company certainly isn't bringing any tears to Electronic Arts. If anything, EA COO Peter Moore appears to be relishing the news.
Speaking to Bloomberg in a video interview (via Business Insider), the EA executive commented, "To use, if you will, an Olympic analogy, we're competing in the decathlon and if we miss in one event, we've got nine others we can make up on. Zynga is running a marathon. They just hit the wall and dropped to their knees."
Moore emphasized the point that EA's business is more diversified than Zynga's and the company has a number of top brands across all sorts of platforms in the mobile, social, PC and console sectors. So while there's a slowdown in social growth, it's not hurting EA as much as it is Zynga. Moore added that "diversification into mobile is where we're seeing the real growth."
Finally, Moore touted EA's mobile dominance and noted that Zynga "needs to move quicker to mobile - we've been there for many, many years." He speculated that Zynga's stripping responsibility away from former EA man John Schappert is likely a result of the firm's need to step up its mobile efforts.