EA's new boss vows cost management will "feature prominently"
In his first interview as new CEO, Andrew Wilson also notes that "there is absolutely growth in consoles"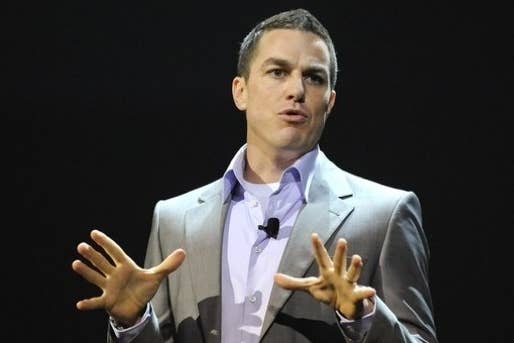 After months of speculation, we now know that former EA Sports head Andrew Wilson is EA's new CEO. Hiring an insider from the company could be a sign that EA is planning on staying the course outlined by John Riccitiello, and in an interview with The Wall Street Journal, Wilson fully acknowledged that he believes the company's strategy of late has been working.
"It's a sign to investors that we believe our strategy is sound - that our focus on talent and our brand and our platform, our investment in new consoles, mobile, PC free-to-play and emerging markets are exactly where we need to be driving this company," he said. "I wouldn't say it signals a lack of change because I think it's important that we are focused and we have a ruthless sense of execution against our plans ahead to ensure our continued success."
Wilson also believes that his history as an EA executive gives him an advantage in guiding the publisher that perhaps an outside candidate wouldn't have.
"Inside the company, I'm a known quantity. I've had the great fortune of having worked at this company for over 13 years. I've worked internationally, I've worked in a number of areas of the company, but I grew up inside our studio system," he commented.
"When I think about our vision for the future, we have a very strong strategy around the ongoing development of the most amazing teams in the world," he added. "We have a tremendous pipeline of intellectual property, both current intellectual property and new intellectual property, and we have been making investments against our digital platform that in my vision for the company moving forward will really start to pay dividends."
Needless to say, one major concern for investors is that under former CEO John Riccitiello, EA just wasn't generating the profits they expected. Managing costs will be critically important for Wilson's tenure. "Cost management will feature prominently in how we operate each and every day," he promised.
One way to handle costs is to recognize failures quickly and move on to what actually works, Wilson said.
"We are working diligently to ensure we maintain operational excellence by putting the right people in place. We are working to fail as fast as possible, and listening to our consumers every step of the way to ensure we are delivering on what they expect from us," he remarked. "The big thing about a modern digitally driven company that is operating at the edge of innovation to deliver unbelievably immersive experiences for our gamers is that you have to figure out what works and what doesn't very quickly, to ensure the consumers get the best of everything you make. And it is a culture and philosophy that will underpin how we go to market in the future to make sure we're delivering experiences that live up to consumer expectations."
With new consoles coming out in just a couple of months, Wilson also countered WSJ's comment that consoles no longer provide publishers with the growth they used to. "When we think about consoles moving forward, there is an energy moving around our industry right now that we haven't seen in some time," Wilson said. "For us, we believe there is absolutely growth in consoles driven by amazing games and services but, at the same time, the expanding user base as a result of mobile, PC free-to-play and emerging markets, represents a very significant opportunity for us that we're going to investigate."
Finally, Wilson addressed what some might view as a sore point: the fact that he got the CEO job over Peter Moore (COO) or Frank Gibeau, president of EA Labels. Wilson doesn't think it'll lead to any bad blood or friction inside the company.
"We are a very close-knit and tight-knit management team, I've had an opportunity to work with this team for a number of years and have come up through the company with a lot of these folks. ... I have the deepest respect for each of them, their capabilities and their contributions to the company up to this point. And I expect we will continue to operate as a team from this day forward," he said.