EA's FIFA 16 adds female players
And COO fights back against sexist complaints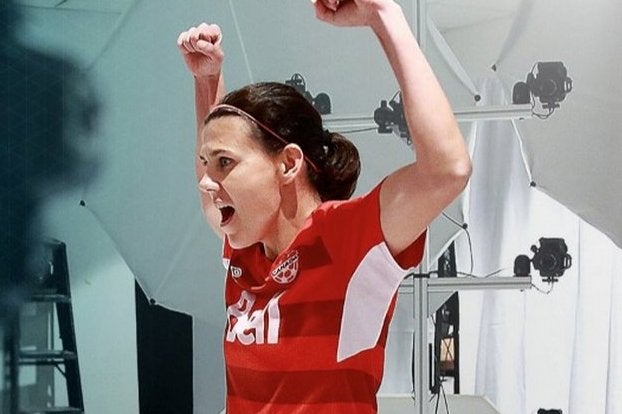 Electronic Arts is adding the Women's National Teams to football franchise FIFA for the first time, much to the horror of sexists on social media. Now EA COO Peter Moore has stepped in to condemn the negative reactions.

https://twitter.com/PeterMooreLFC/status/603964229763387392 "It's been in the pipeline for a few years, and really it was just a case of making sure that the game was in a good enough state for it the work properly," franchise vice-president and general manager David Rutter told The Guardian. "We needed to have tools and technology in place that could differentiate between men and women. Plus, we had to factor in the time and effort required for traveling around the world to scan faces and heads, record motion capture, etc. It's been on the to-do list for a while."

Germany, USA, France, Sweden, England, Brazil, Canada, Australia, Spain, China, Italy and Mexico teams will all be available and featured players include Canada's Christine Sinclair, USA's Alex Morgan, and England's Stephanie Houghton.

"It is such an honor for women's players and our team to be included in FIFA 16. I always wondered what it would be like to see our team in the game and it is very cool to know that it is now a reality," Morgan, an Olympic, WPS and NWSL champion.