EA: "We've asked for too much time, too much skill, too much money"
Players learning from mobile, not Miyamoto; user content more important than in-house devs, says Hilleman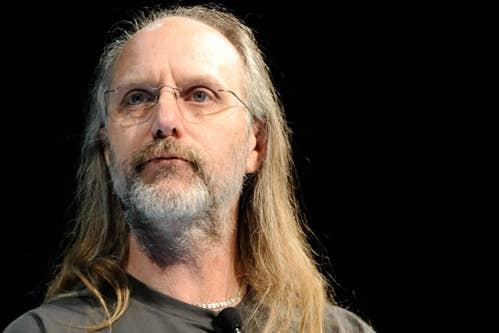 EA's Richard Hilleman has said that the console industry has demanded too much from the consumer, with players turning to innovation in the mobile space for their gaming entertainment.
Where once young players learned from video games designed by Shigeru Miyamoto, they now pick up lessons in play from the touch screens of iOS devices.
"I thank Miyamoto for that," he said of the Nintendo designers historical contribution to games. "But he's falling down on the job. And for the past five years that job has been taken over by a dead guy from Cupertino."
"We've asked for too much time, too much skill, and too much money, sometimes all at once," he told the audience at D.I.C.E. Europe today.
"Customers today... are generally looking for a single fabric of play. They want their game where they want it, when they want it, and at a price they can defend to other people."
He suggested that the next generation of consoles can get gamers back if it learns from new trends, where players have become content creators and the focus in development has shifted from hardware to software. According to EA research, mobile games hold the attention for 90 seconds and PC games for 90 minutes, but consoles can keep engagement for two hours at a time.
"Once I get your butt on a couch, I can get two hours for sure. That granularity means I cannot build the same game on every platform. I cannot build Battlefield on every platform."
Next generation games consoles will be more focused on updates to software and services rather than hardware specs, which will scale back the reliance on physical sales and mean the systems will be in a constant state of evolution rather than staggered over time.
"We are no longer in step function; we are in evolution," he said. "We are not changing every four years; we are in continuous change."
"Gen 4 will increasingly become a surrogate to the development of the platform overall, to the point where the hardware doesn't even matter any more."
He also highlighted the importance of user generated content and artwork in the new gaming ecosystem, suggesting that users will be just as important, if not more so, than staff employed in-house.
"Maybe these guys are the new software artists, and that means they will be the key strategic resource for the future... And they know it."