EA wants to ensure that streamers disclose sponsorships
The publisher is requiring influencers to use hashtags and watermarks on their content
Over the summer, the FTC settled a case with Warner Bros. over paid influencers on YouTube, Twitch and elsewhere failing to disclose the nature of their relationship with the publisher. Perhaps taking a cue from this settlement, Electronic Arts has now instituted new rules for influencers online. As first spotted on NeoGaf, the German EA blog has revealed that any content creator working with the publisher will be obligated to use the hashtags #supportedbyEA, #advertisement or the watermark you see below.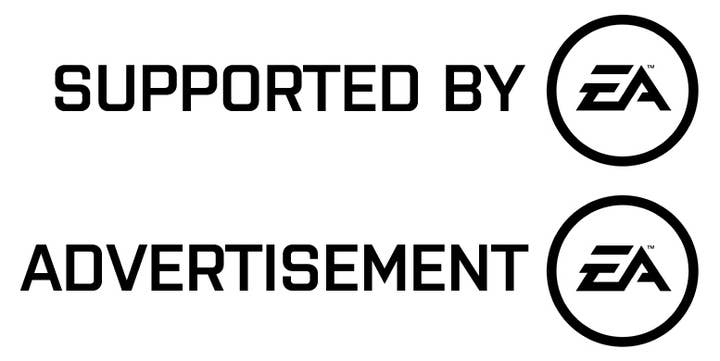 Any influencers who have received products, paid travel, or access to events from EA must use the #supportedbyEA tag, whereas the #advertisement tag is for relationships where EA actually has paid an influencer to promote one of its games. Furthermore, all influencers will be required to state at the beginning of their videos that they are supported by EA or make the watermark clearly visible to viewers at the start.
In an era that sees so many gamers getting information on new and upcoming titles from streamers as opposed to traditional media, this level of transparency is definitely needed. While PewDiePie was named in the aforementioned Warner Bros. settlement, the famous YouTuber had actually been disclosing any publisher support for his videos long before any rules were in place whereas many others were not being fully transparent.
"Consumers have the right to know if reviewers are providing their own opinions or paid sales pitches," commented Jessica Rich, Director of the FTC's Bureau of Consumer Protection, at the time of the Warner Bros. settlement.