EA still has to face NCAA class action suit
A federal judge has decided that a class action lawsuit against EA will proceed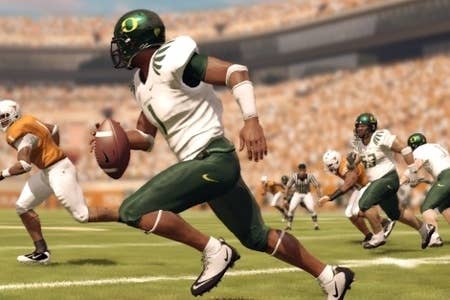 In a recent order, U.S. District Judge Claudia Wilken has denied Electronic Arts' request to have a class action lawsuit against it dismissed. According to Courthouse News, the lawsuit was filed by former National Collegiate Athletic Association (NCAA) athletes, who have accused EA of using their likenesses without compensation.
The lawsuit was filed in 2009 and claims EA conspired with the NCAA and the Collegiate Licensing Company to get players to sign away their rights and likenesses for NCAA video games. The athletes say they were forced to sign "Form 08-3a" in order to start and continue playing college sports. The form, gave the NCAA the right to profit off their likenesses without compensation.
In May of last year, the judge did dismiss an antitrust claim against EA. Judge Wilken also dismissed a claim saying EA conspired to boycott certain athletes to deny them payment for their likenesses.