EA splits from Tiger Woods
Publisher cites "mutual decision" to end deal with pro golfer; PGA Tour to continue on mobile and next-gen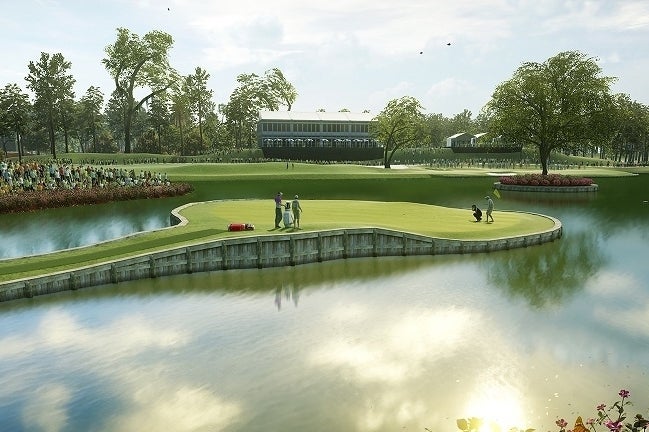 Electronic Arts is parting ways with one of its most recognized celebrity partners. In a post on the company's website today, it revealed that Tiger Woods would no longer be featured in its PGA Tour golf series.
"EA Sports and Tiger Woods have also made a mutual decision to end our partnership, which includes Tiger's named PGA Tour golf game," EA said. "We've always been big fans of Tiger and we wish him continued success in all his future endeavors."
Despite losing its most recognizable face, the PGA Tour series will continue. EA said its partnership with the PGA Tour "remains strong," and it is currently preparing a new entry for mobile platforms and next-generation consoles.
EA's collaboration with Woods began in 1998 with the release of Tiger Woods 99 PGA Tour Golf. Electronic Arts was among the numerous corporate partners of Tiger Woods who stood by the golfer after he admitted to a series of marital "transgressions" in 2009. However, the publisher began featuring Woods with other golfers on the box art, or as it did for the 2012 edition of the game, focusing almost entirely on the presence of The Masters golf course.