Sony, EA vets form Checkpoint Studios, announce new F2P title for Facebook
New social gaming studio aims to take social from "1.0 to 2.0"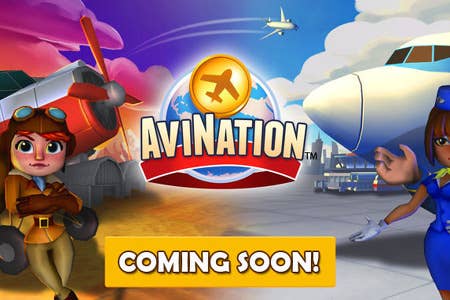 A new social gaming studio is hoping to make a big splash by creating more immersive experiences for gamers on platforms like Facebook. Checkpoint Studios, who combines experience from multiple firms such as Shiny Entertainment, Heavy Iron, EA and Sony Computer Entertainment, has announced their first project for Facebook: AviNation, an airline empire-building game.
Checkpoint hopes that they can use their new "Boomerang" platform in combination with Unity 3D to create a better cross-platform integration suite, enough to help improve discovery and interaction for gamers. AviNation is slated to launch in June and will "expand its connected world to smartphones, and tablets later this year."
"When I first started playing social games, I was frustrated by what I felt was a lack of quality and real game play in so many of the titles. The click-reward-repeat nature felt more like an activity or social chore than a game and, while there's clearly an audience for that, I know we can do better," said Brian Wiklem, CEO and Founder of Checkpoint Studios.
"While at Heavy Iron, I worked closely with Pixar to create the console versions of several of their properties such as Ratatouille and Up for THQ," continued Wiklem. "I once asked how they made such successful kids' movies, to which they responded that they didn't make kids' movies, but instead 'made movies they would want to watch'. That philosophy really resonated and stuck with me, so our driving force is to make social games we'd actually want to play."
AviNation is currently in closed-beta.