EA signs fresh indie publishing deals with Zoink, Glowmade and Hazelight
Meanwhile, more studios join EA's Origin Access subscription service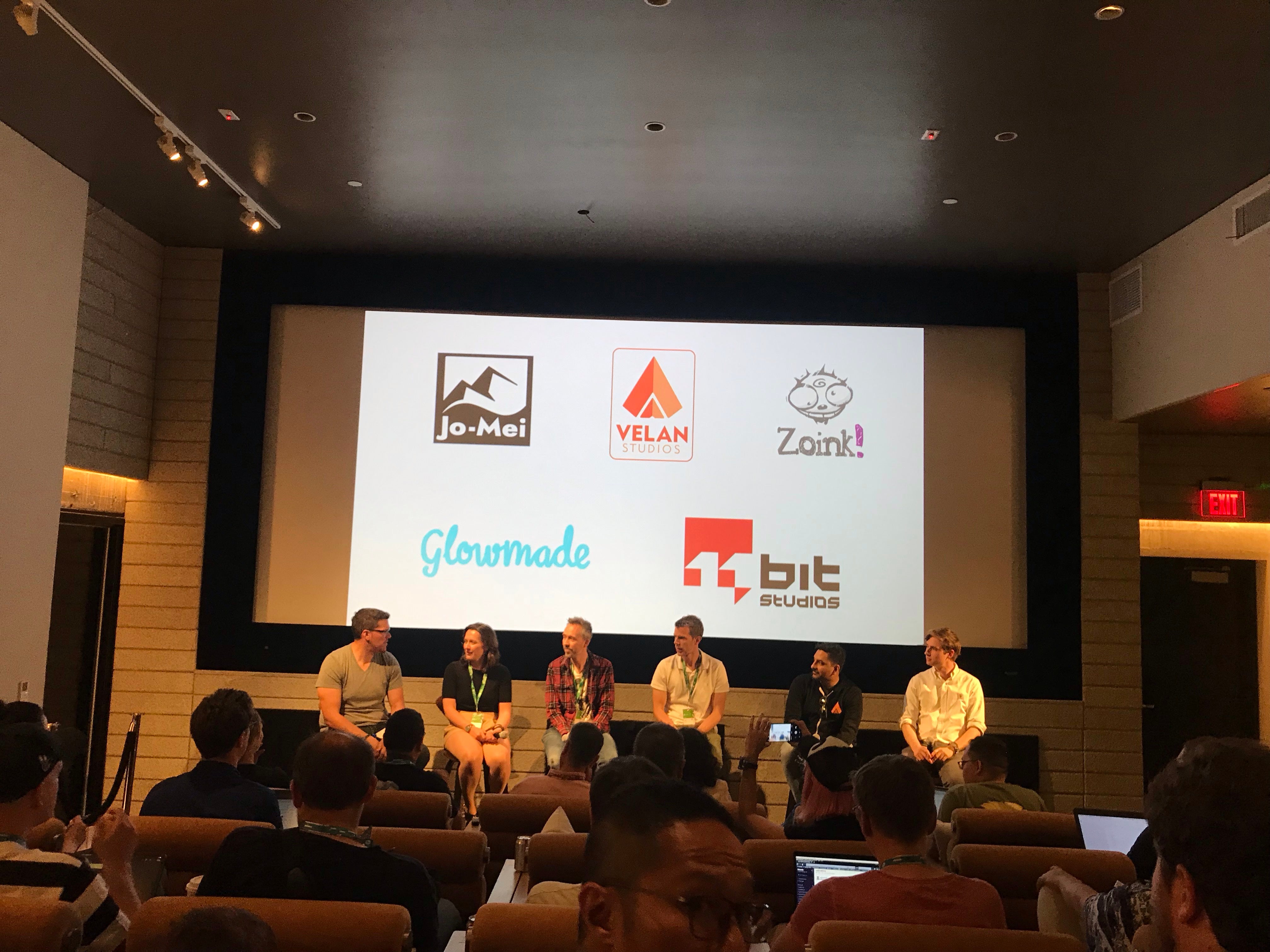 EA is expanding its indie publishing efforts by signing the next projects from Zoink Games, Glowmade and Hazelight Studios.
EA Originals is a division of EA that publishes indie games and gives all of the profits back to the developer. It has already released games such as Coldwood's Unravel and Unravel 2, Zoink's Fe and Hazelight's A Way Out. Its next game is Sea of Solitude by Jo-Mei Games, which is due next month.
The three new games are Lost in Random by Zoink, RustHeart from Glowmade, and a 'new co-operative experience' from Hazelight. All three were revealed during E3 at a special press event in Los Angeles. Hazelight had already let slip it was working with EA again last year.
Glowmade's game was inspired by Iron Giant, 1980s action movies and Rick and Morty, says the firm's Jonny Hopper. Glowmade's previously title was the creation game WonderWorlds, published by Tequila Works. This new title is more action-orientated but still features some creation elements, with players able to build their own robot.
Zoink's title will be the second game published by EA Originals, and will once again be set within a 'dark and vivid world'. It's a fantasy action adventure game, but will be a "unique spin on the genre."
The number of new signings marks a significant increase in output from EA Originals, although Matt Bilbey, EVP of strategic growth at EA, tells GamesIndustry.biz that the firm is still limiting the number of projects it will sign. The publisher wants to make sure it can deliver for each of the games under the Originals umbrella.
All EA Originals games will also become part of EA's Access subscription service across PS4, Xbox One and PC. EA has also revealed that 11bit will be bringing Frostpunk and Moonlighter to the subscription platform.
"With 70 games a day coming to the PC platform, it's really hard to stand out," says 11bit's Piotr Bajraszewski in LA. "You really need to deliver the highest premium indie quality to sell the game. And that's a problem for indie developers. First step is to make a brilliant game, but then the problem is that there are games out there that would have been huge hits five or six years ago, and now they're selling 10,000 copies. That's why you need to partner with big companies like EA, and try things like subscriptions. People are scared about this. They're scared about depreciating their game. But it's a different crowd."
He continues: "We hope that people will play Moonlighter on Origin Access and discover it. It did half a million copies, but we think it could do more. So they play it on Origin Access, and maybe they buy it full price on Switch or something.
EA's Bilbey says: "We continue to connect innovative and creatively distinct new games from the best and boldest independent game makers to a global audience of players. We want to offer our players the broadest, highest quality content possible, with the best access possible. Whether you join us to play EA's biggest franchises like Apex Legends, one of the more than 200 games available from more than 85 content partners in our Origin Access subscription, or for innovative EA Originals titles like A Way Out, we have something compelling to offer."
Check out our full interview with Matt Bilbey later in the week.